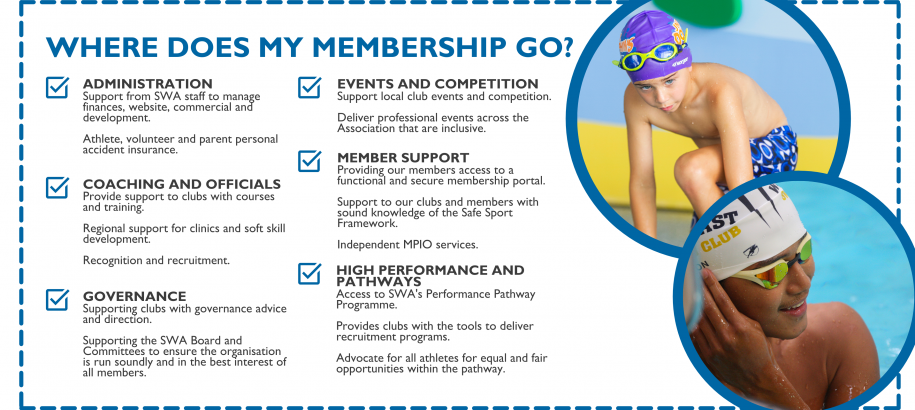 Become a member of the ever-growing sport of Swimming!
The best way to get into the sport of swimming is by joining a swimming club.
Swimming WA has a network of more than 80 affiliated clubs across Western Australia. To find the nearest club to you, check out our find a club tool.
Make sure to get in touch with your chosen swimming club to find out about the programs they offer.
For further information please contact your chosen club representative or alternatively you can contact Swimming WA.