09 March 2022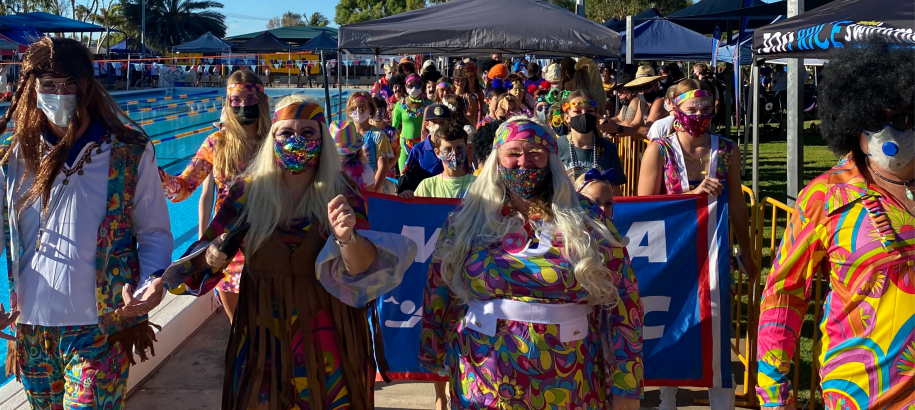 Words simply can't describe how electric and energetic the atmosphere was at the 2022 Country Pennants held over the long weekend.
Across the weekend, 26 clubs from every corner of Western Australia ascended into the beautiful coastal town of Carnarvon, situated 900km north of Perth in the Gascoyne region.
The thriving town makes plenty of noise for its strong mining, fishing and agriculture roots. That noise was amplified enormously when the population of around 4,500 people was boosted by nearly 1,000 passionate and vocal swimmers, coaches, family members, volunteers and officials.
From Albany in the south, to Kalgoorlie in the east and Karratha in the north, clubs and officials travelled upwards of 1,300km and 12 hours to attend the 2022 Country Pennants.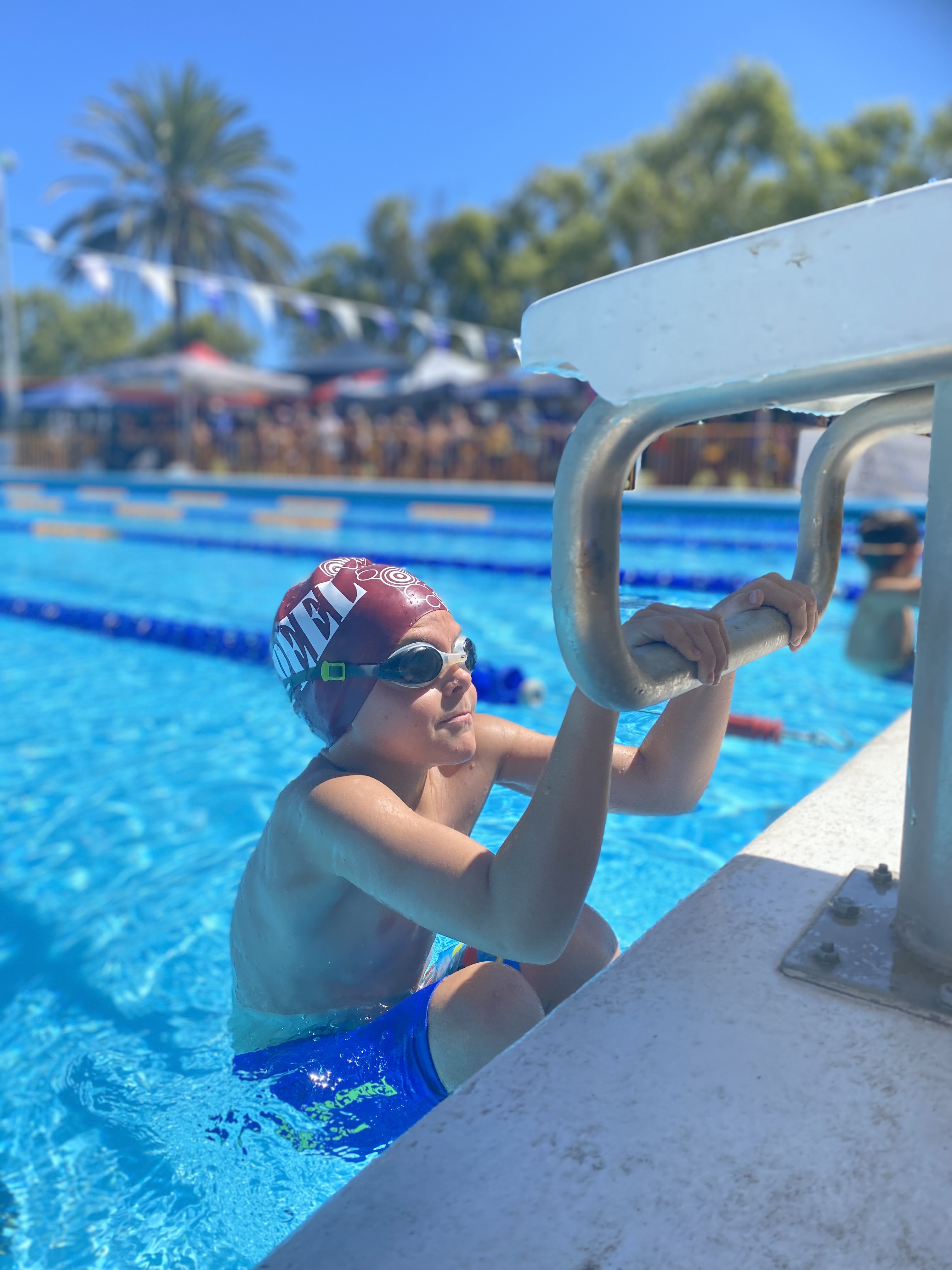 The two-day competition provides an opportunity for all regional clubs to mingle and compete in one of the most supportive and friendly environments possible. Every swimmer is applauded, voices are lost, and high-fives are dished out between clubs after every single race.
It was heartwarming to witness clubs separated by hundreds of kilometres geographically come together in the pool.
Between all clubs and people attending, there was constant banter, friendship and laughter. We witnessed two young female swimmers from York and Exmouth side by side in their lanes during a 50m backstroke race. Once they both finished, both embraced each other with high-fives and a hug. The two had only just met in marshalling, yet immediately built up a friendship.
The spirit of this event is built from a long history, with the first Country Pennants commencing in Northam back in 1959, with the Wheatbelt town set to return as the host of the 2023 Country Pennants next year.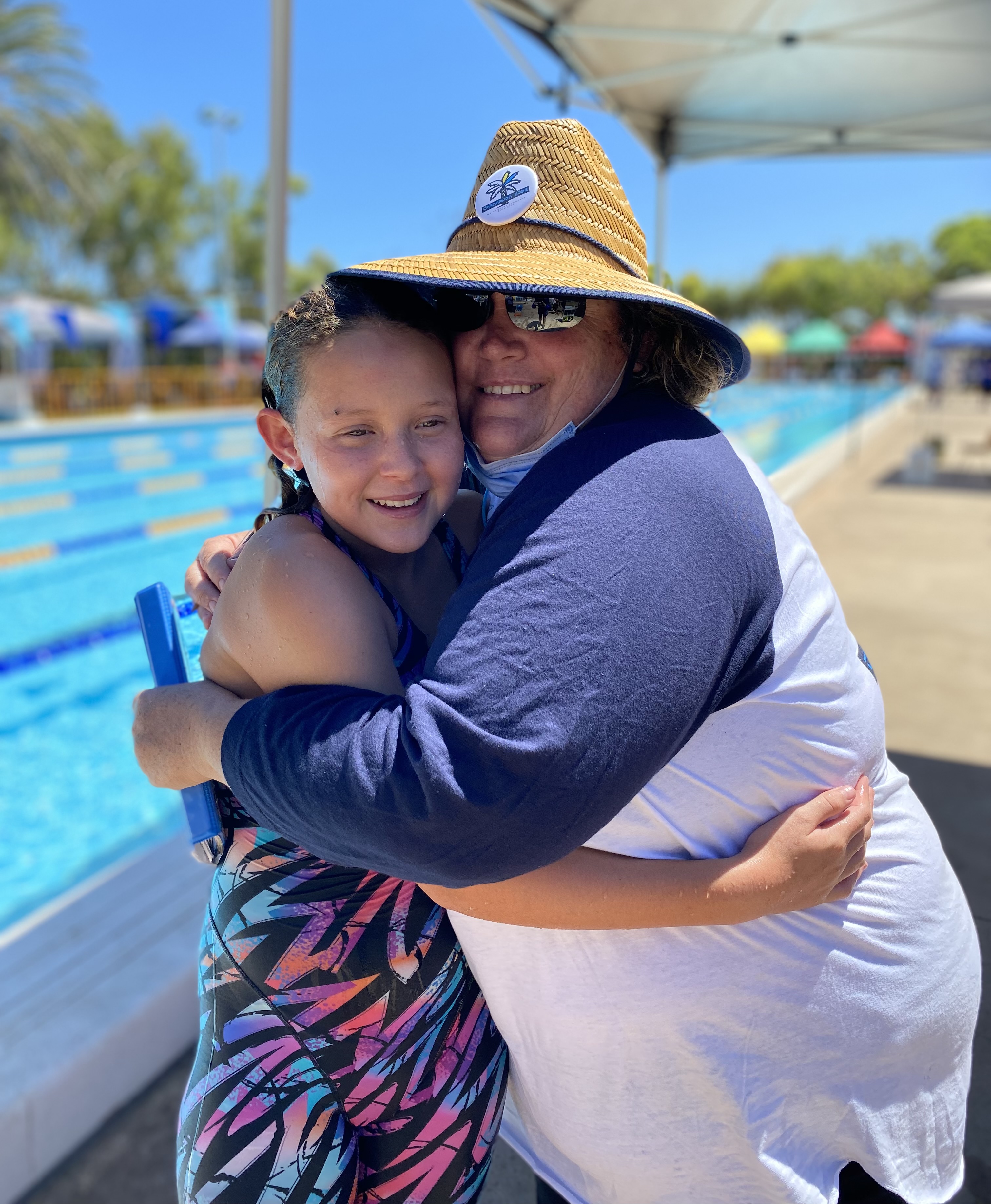 While the six-lane pool was smaller in size than your regular eight-lane, the slight change in size simply increased the intensity of each race, with coaches, parents and swimmers filling every spare inch of space surrounding the 50m pool to belt out cheers, chants and club anthems.
With that electric atmosphere, swimmers were energized with incredible amounts of noise. It led to 16 records tumbling, some of which had been untouchable for decades. It's proof of the remarkable growth and brilliant coaching throughout all regional clubs.
Congratulations to all swimmers across all the following grades who managed to break records!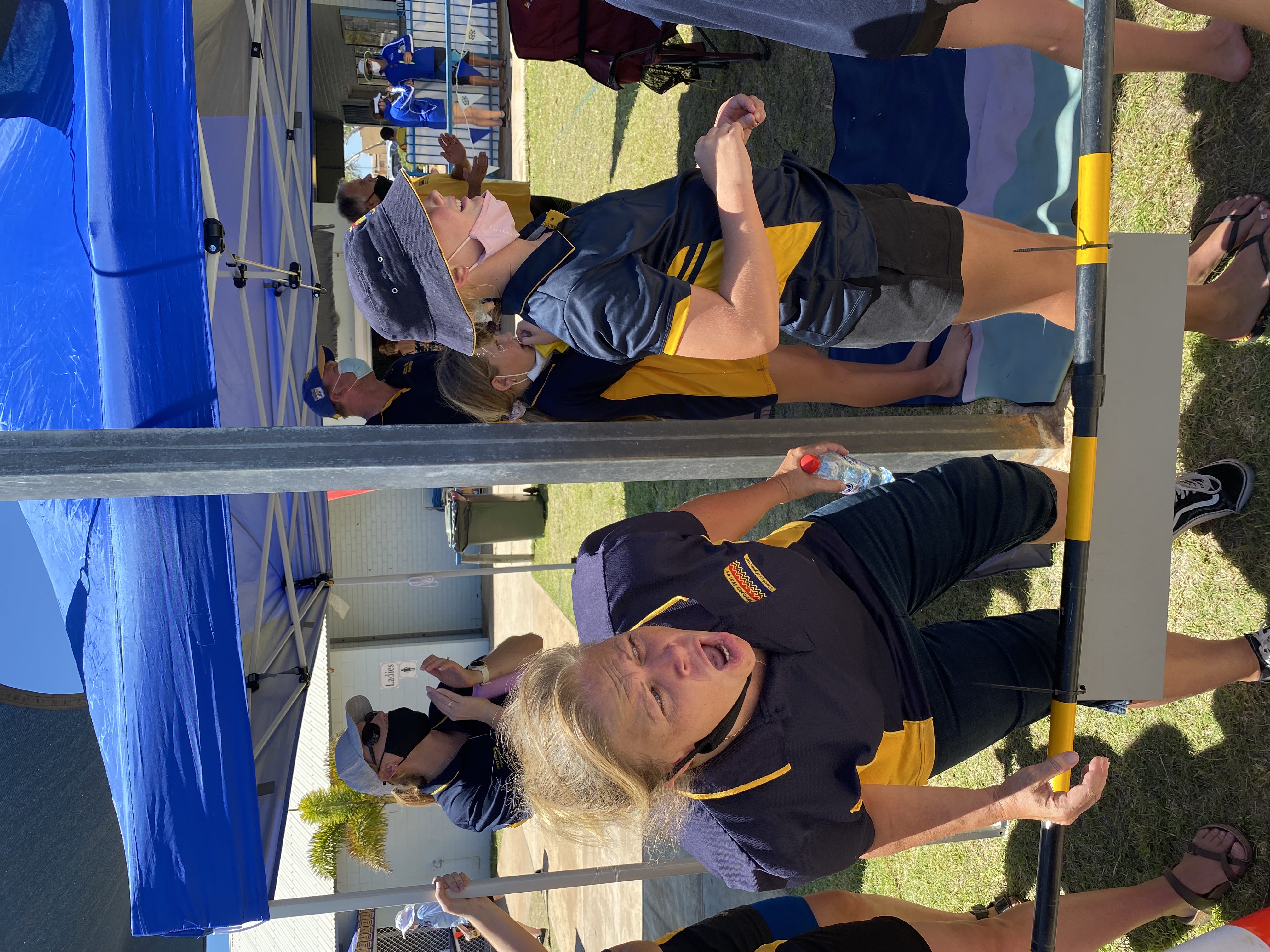 Records
Joel Davies, 15, broke the Boys 100m breastroke A Grade record with a rapid time of 1:08.64, crushing the previous record 1:11.30. The Bunbury Swimming Club star also was awarded the Jennifer Reilly Trophy for being the most consistent performer at the recent Hancock Prospecting WA Long Course Championships!  
Busselton Swimming Club's Violet Reynolds, 14, broke the Women's open B Grade 100m backstroke record of 1:12.78 by clocking 1:12.02 in the final. Congratulations Violet!
Busselton's relay team of Sienna Currie, Madison Stephens, Lily O'Meara and Violet Reynolds also broke the Girls B Grade 14 & Under 200m Medley Relay. The previous record of 2:23.15 was belted with a stunning time of 2:20.66. Well done girls!
Carnarvon Swimming Club local, Kevi Talamai, 12, scorched the pool with 30.51 seconds for the Girls C Grade 12 & Under 50m freestyle, smashing the previous record of 31.81. A huge effort!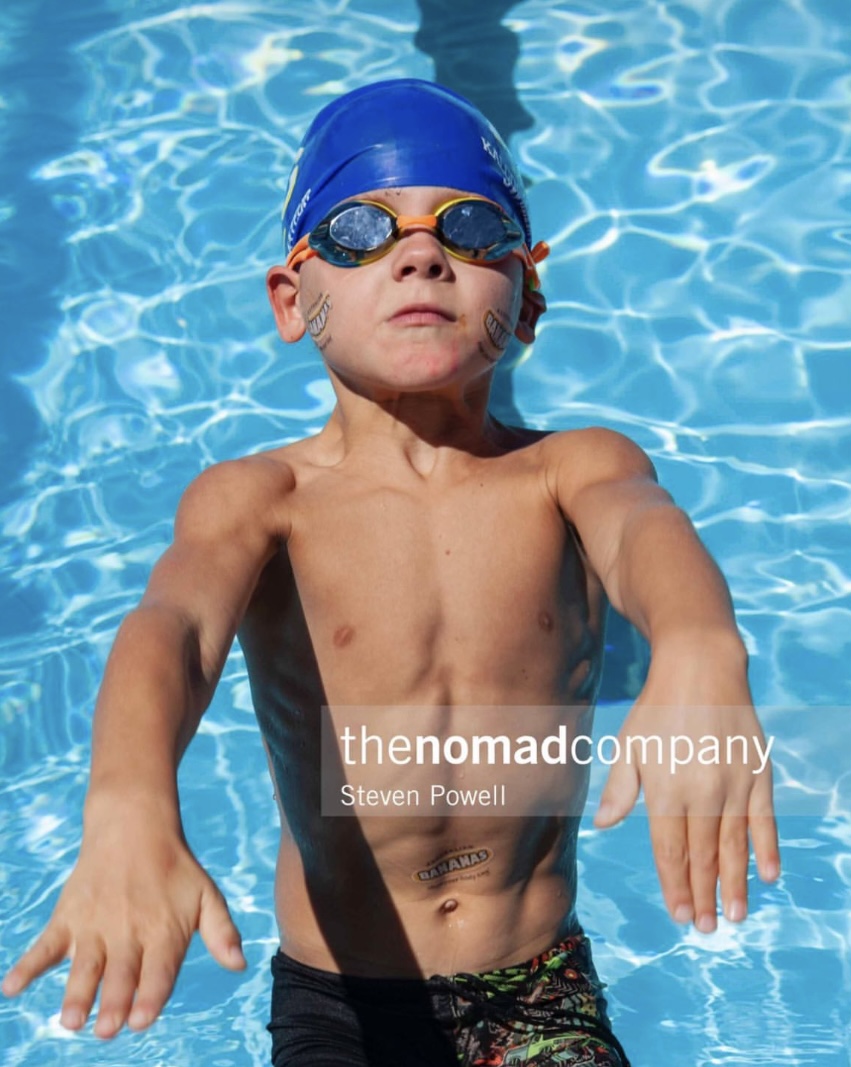 The next record to fall came at the hands of Exmouth Swimming Club, with 18-year-old Lilly Watts breaking the Women's B Grade 17 & Over 50m butterfly record of 31.55 when she touched in 31.05! Nice work Lilly!
Geographe Bay were the next club to snag a record, with 21-year-old Ross Rann bettering the previous Men's Open B Grade 100m backstroke record of 1:08.16 by more than three and a half seconds with an amazing time of 1:04.72! We don't see that record being broken any time soon!
Gingin Swimming Club's Ebony White, 21, earned a huge cheer from the crowd when she narrowly pipped the previous Women's D Grade 17 & Over 50m breastroke record of 38.97 when she touched in 38.84 in the final! Congratulations Ebony!
Kalgoorlie Swimming Club, who will be hosting the 2024 Country Pennants, were the next club to jump on the record train. Ella O'Brien broke the Girls C Grade 12 & Under 50m freestyle benchmark of 31.81 by more than half a second, with a solid time of 31.30 seconds!
Karratha Swimming Club, who travelled more than 640km to Carnarvon, remarkably claimed three records across the meet, with two of those coming through their young stars in Bodie Biddiscombe and Brian Nguyen. Biddiscombe broke the Boys C Grade 12 & Under 50m breastroke meet record of 40.81 when he clocked 40.04 seconds.
Nguyen bettered the Boys C Grade 15 & Under 50m breastroke record of 36.12 seconds by a huge margin when he touched in 34.69 seconds. This is another record that is looking at standing for a long period of time.
Karratha's third record arrived in the Girls C Grade 12 & Under 200m medley relay. Team members Shylah Neville (12), Cordelia Oldroyd (11), Sahara Grainger (12) and Ferne Jenkins (12) broke the previous record of 2:39.32 when they clocked 2:38.30! Congratulations to Karratha Swimming Club and all swimmers and coaches for these tremendous efforts!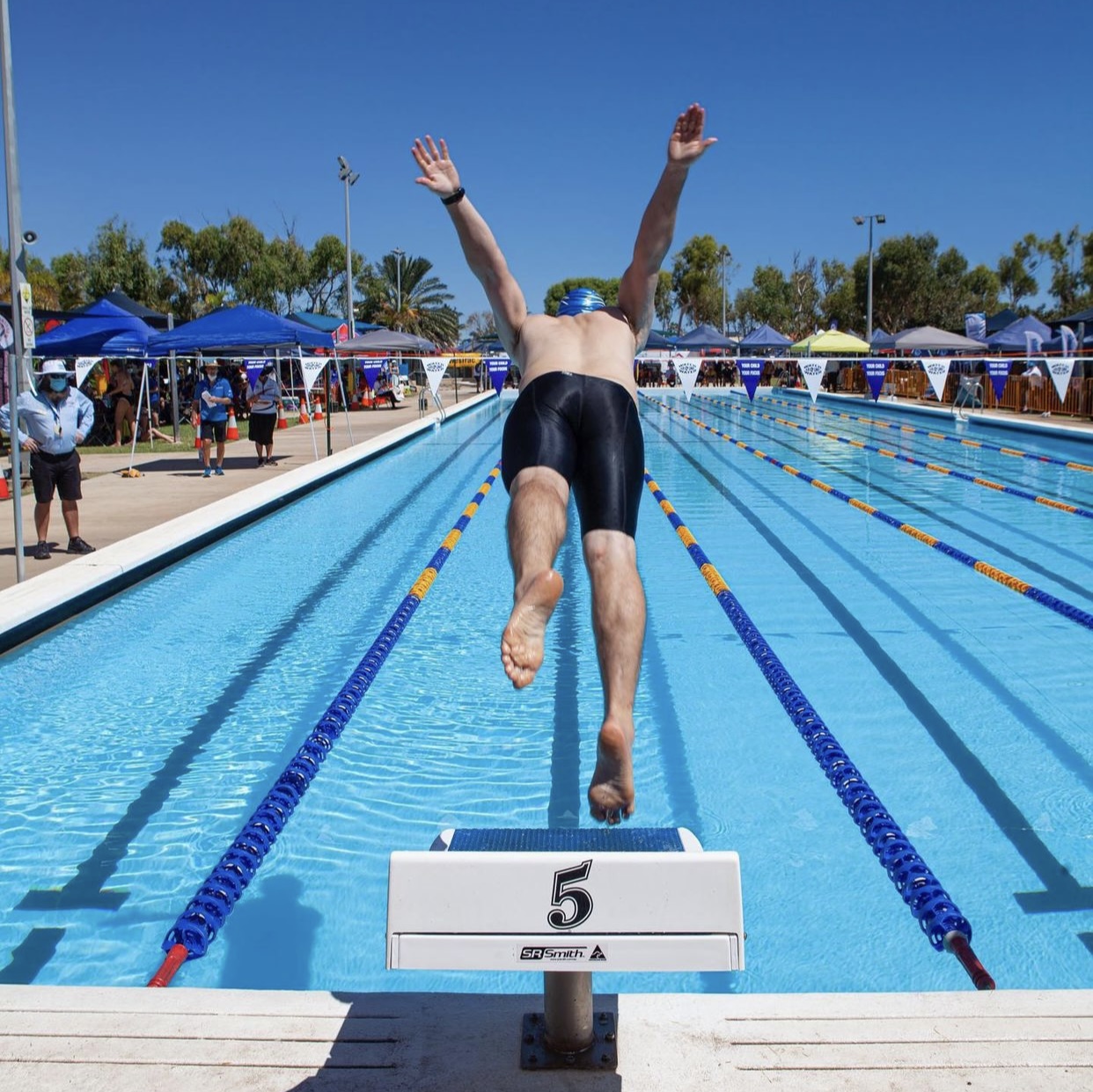 Manjimup Swimming Club were up next to claim a record, when Brielle Krispyn, 16, smashed the D Grade 16 & Under 50 freestyle mark of 29.89 seconds when she touched in 28.74 seconds! Krispyn still managed to snatch the record despite touching around 1.4 seconds outside her impressive seeded personal best time of 27.31 seconds.
Moora Swimming Club, who hail from the Wheatbelt region, snagged an impressive record via Olivia Boulton, 17.  She equalled the 17 & Over B Grade 50m butterfly record when she touched the wall in 31.55 seconds!
Peel Aquatic had a sensational meet, claiming first place in the A Grade Division total points score, while snagging three impressive records below! Not to mention their cheer squad lost their voices by Sunday afternoon!
Sean Alcorn, who brilliantly claimed Swimmer of the Meet at the Country Championships back in January, smashed the previous Boys A Grade 14 & Under 100m butterfly record of 1:02.92, when he broke the difficult 60-second barrier and clocked an awesome time of 59.52. That record will be incredibly difficult to break!
Calia Vlastuin, 17, bettered the Women's A Grade 17 & Over 50m breastroke record of 35.98 considerably, with a 34.79 second effort.
They also claimed the Women's Open 200 Medley Relay meet record, when Sidney Ashby 14, Cmalia Vlastuin 17, Summer Houston, 16, and young Tamzyn Laverack, 14, clocked 2:10.73, improving on the previous record of 2:11.43.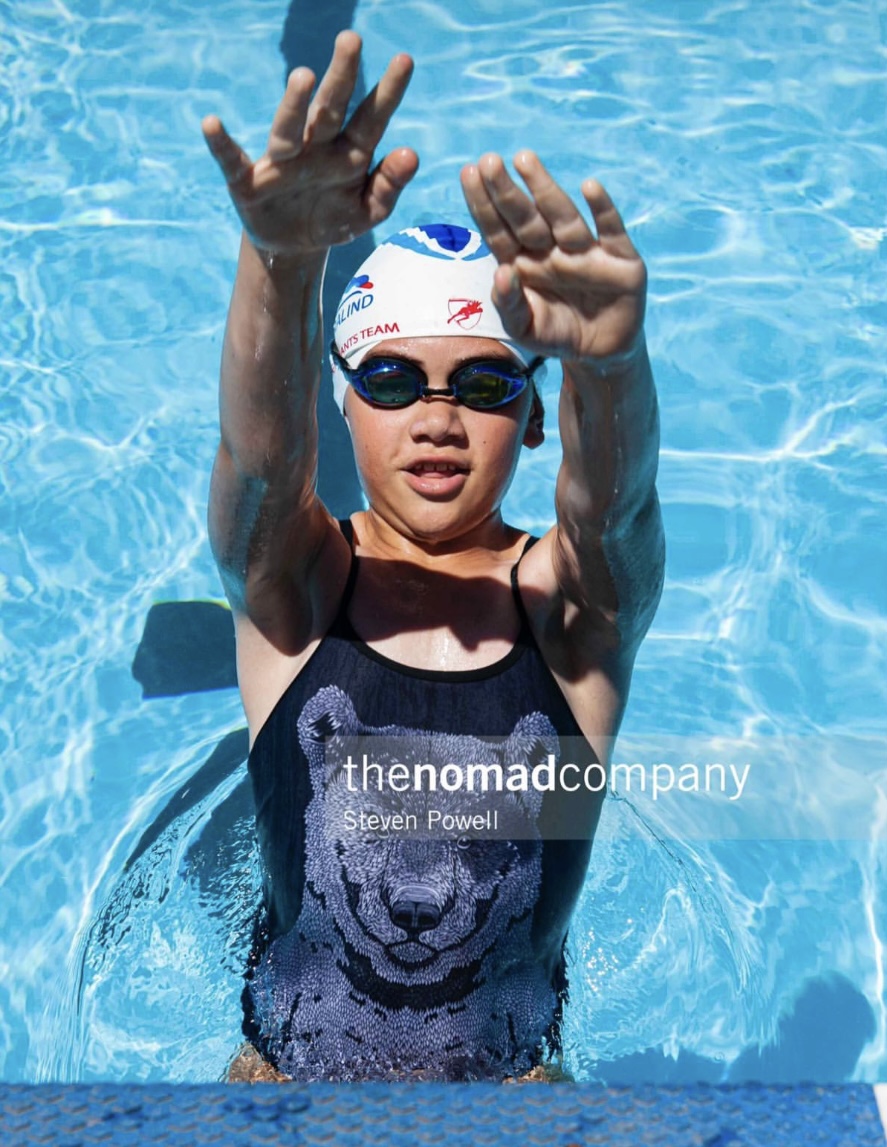 Points Tally
Congratulations to all clubs, competitors and coaches on your incredible efforts over the two days. A lot of work has gone into the training, preparation and logistics of all of you to travel long distances to Country Pennants. It's not an easy feat and can be costly for clubs to attend, but you all have done a tremendous job.
A Grade Division Results – Combined Team Scores
1st Place – Peel – 806 points
2nd Place – Pinjarra – 616 points
3rd Place – Mandurah – 582 points
4th Place – Geraldton – 529 points
5th Place – Australind – 502 points
6th Place – Bunbury – 456 points
B Grade Division Results – Combined Team Scores
1st Place – Northam – 680 points (Also winners of March Past!)
2nd Place – Exmouth – 652 points
3rd Place – Moora – 630 points
4th Place – Busselton – 563 points
5th Place – Geographe Bay – 385 points
6th Place – Albany – 338 points
C Grade Division Results – Combined Team Scores
1st Place – Karratha – 802 points
2nd Place – Carnarvon A – 748 points
3rd Place – Mt Barker – 599 points
4th Place - Kalgoorlie – 568 points
5th Place - Wagin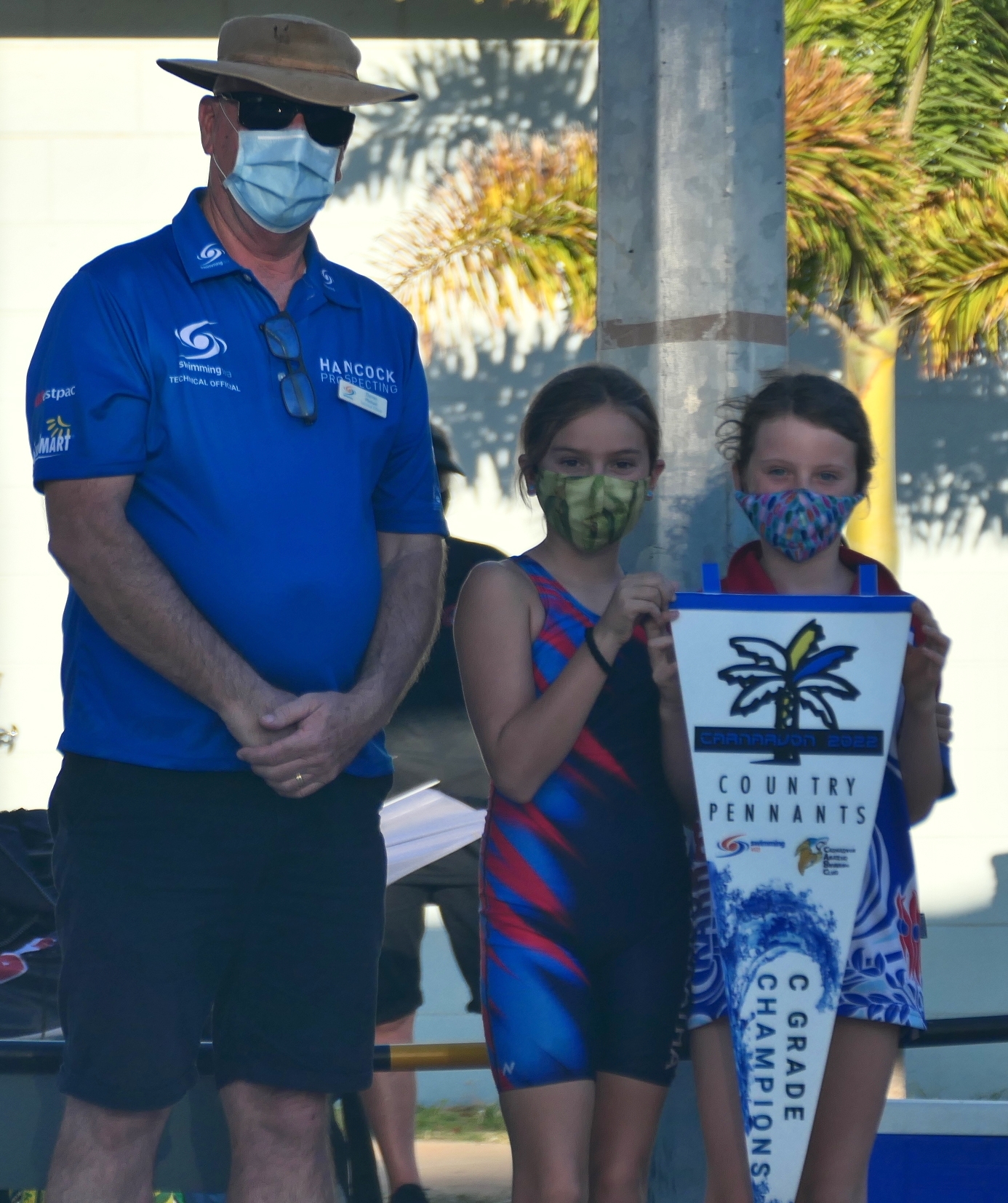 D Grade Division Results – Combined Team Scores (this was close!)
1st Place – Manjimup – 570 points
2nd Place – Tom Price – 568 points
3rd Place – York – 557 points
4th Place – Collie – 427 points
5th Place – Gingin – 354 points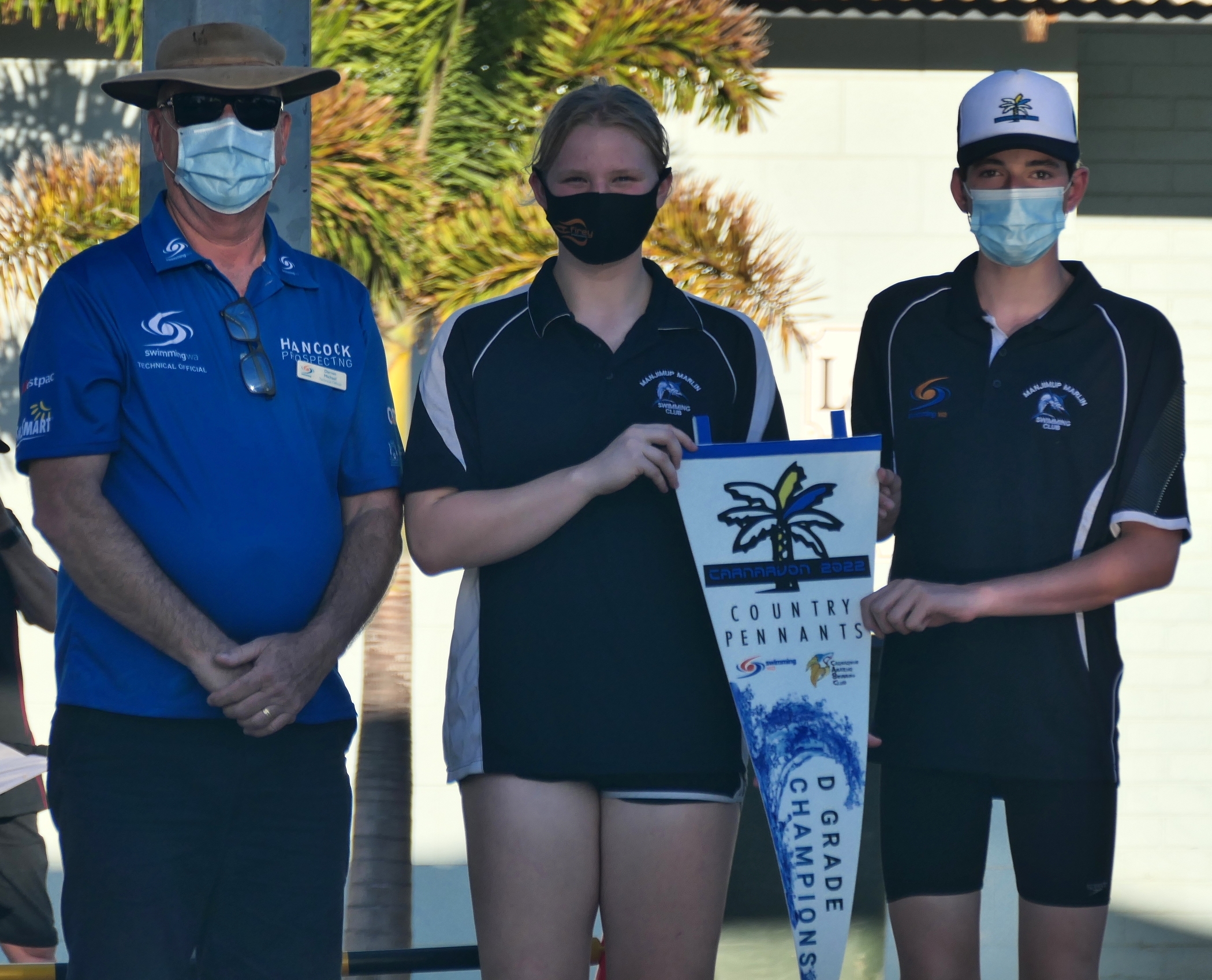 E Grade Division Results – Combined Team Scores
1st Place – Wongan Hills – 505 points
2nd Place – Waroona – 428 points
3rd Place – Harvey – 365 points
4th Place – Carnarvon B – 361 points
5th Place – Wickham – 334 points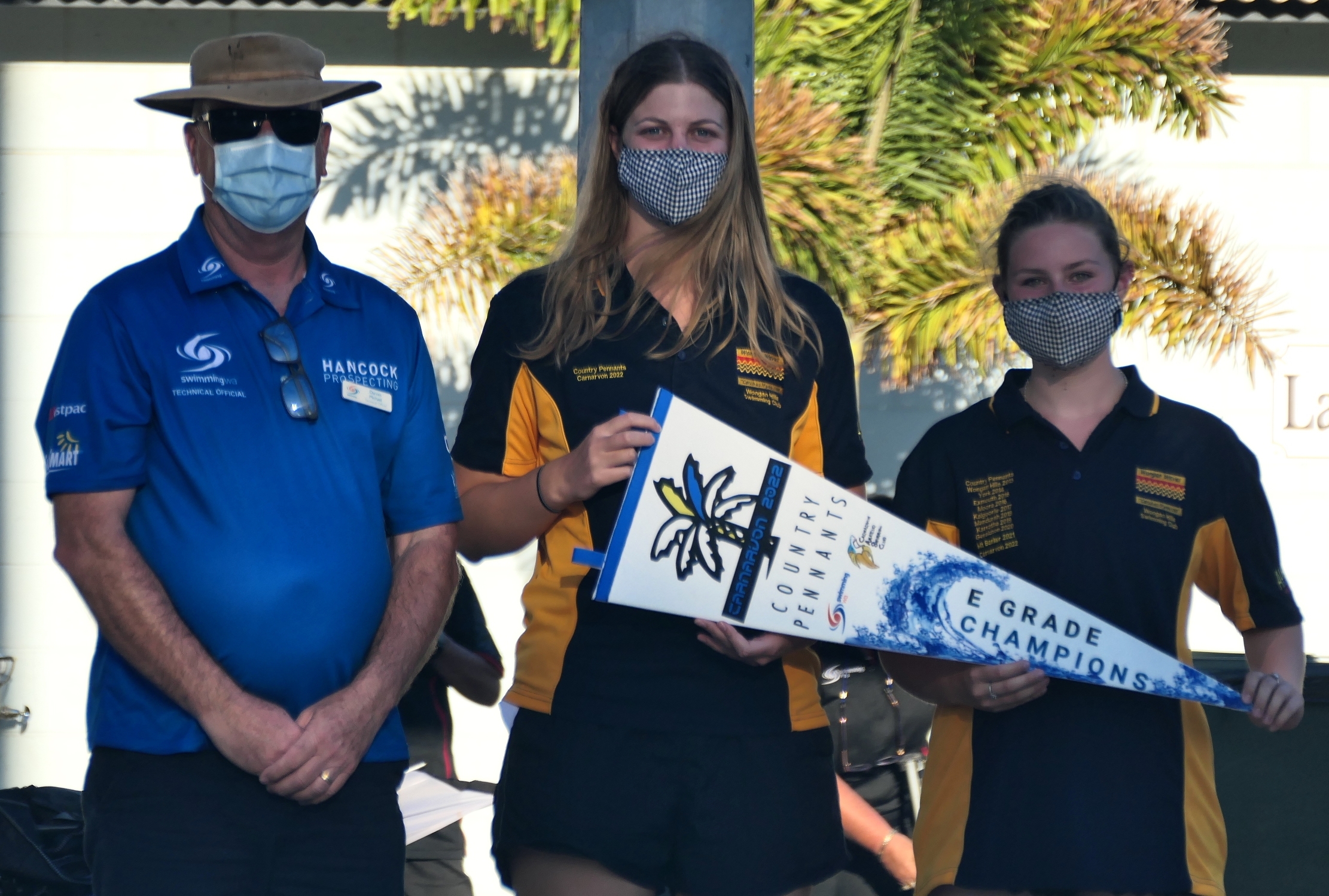 We need to send out a huge thankyou to the Carnarvon Swimming Club and all of their volunteers and Committee Members.
Not only have they worked tirelessly over the last 12-18 months to host this event, but they have also put on an incredible show and created one of the best atmospheres at a Country Pennants meet that we have witnessed.
All of this was achieved despite the club facing last-minute challenges with the new rules and regulations of the Covid pandemic. All attendees followed the mask-wearing mandate to a tee despite the hot conditions and did their best to follow the important rules and guidelines.
All of the following Carnarvon Country Pennant Committee members deserve a standing ovation. Christine Kearney, Candice Hatch, Beth Hudson, Michelle Kearney, Karen Mallard, Paige Middleton, Kirk Foster, Joyce Babun, Kylie Chaplin and Terri Middleton.
All of you bent over backwards to make this a brilliant event for all attendees. Congratulations on such a fantastic job!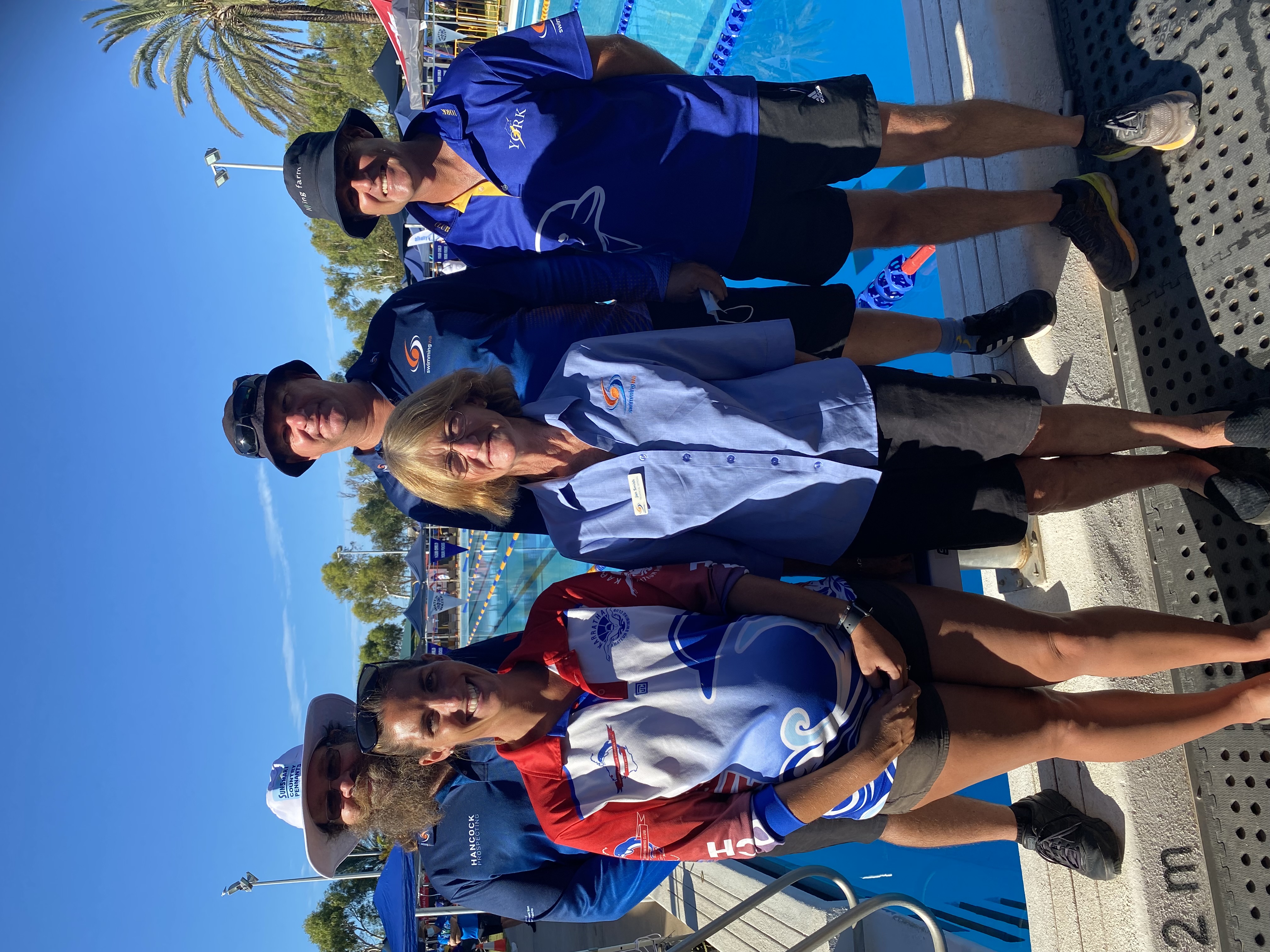 We also need to thank our officials and referees, who also drove long distances and worked exceptionally hard in the heat to coordinate more than 580 swimmers and run this event like clockwork. Many of you have attended Club Pennants for decades and these great events couldn't run without you.
See you in Northam next year for the 2023 Country Pennants!
Make sure you keep an eye out for the professional images of the meet taken by The Nomad Company uploaded to their website here! 
To see a complete list of all points including for the Relay Trophy, please click on the PDF link below.
To see a list of all Country Pennants records prior to the meet in Carnarvon, along with the years they were set, please click on the PDF link below.