19 December 2019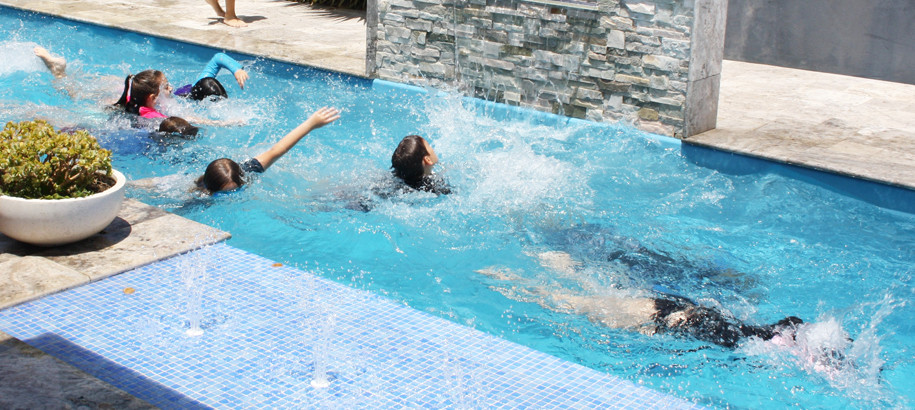 The children of Blue Gum Montessori School raised a whopping $2,216.00!
Early December saw the inaugural Aqua Technics Lapathon fundraiser take place. Blue Gum Montessori school arrived on an extremely hot December day with 50 excited children, ready to swim continuously in the pools at Aqua Technics display centre in Joondalup.
With plenty of shade and sunscreen provided by Healthway, the Nova Radio Casanovas joined in to promote the event, providing awesome tunes and prizes for all the swimmers. Josh Hofer OAM was on-site to officially start the event, kindly showing the swimmers his swag of Paralympic medals.
Support from Aqua Technics has been instrumental in this event, and staff were on site providing lunch for the swimmers as well as prize packs for each.
The children have been busy gathering commitments for donations per lap and were keen to swim as many laps as they could in the hour. All funds raised allow the Swimming WA Foundation to make swimming more accessible to swimmers of all ages, abilities and backgrounds across WA.
A huge thank you to both Blue Gum Montessori School and Aqua Technics for supporting this worthwhile cause.