06 April 2023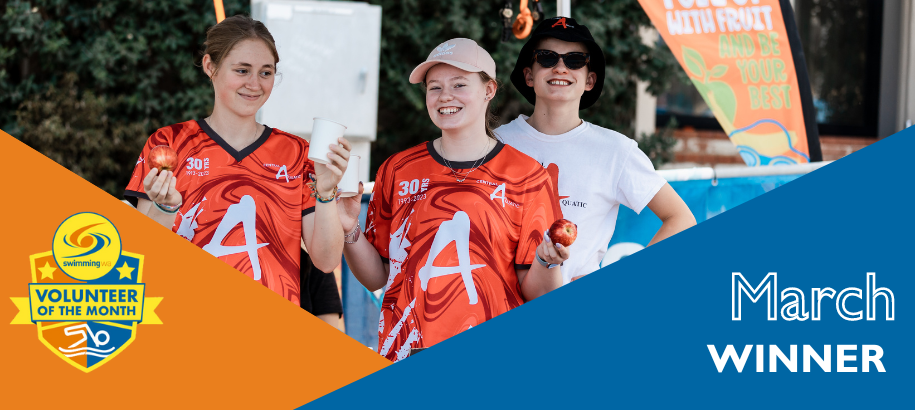 We are proud to announce that Erin Nielsen from Northam Swimming Club has been named the Volunteer of the Month (VOTM) for March 2023.
"Erin is a parent of 4 of our swimmers, club registrar and part of the Country Pennants 2023 Committee, so it has been a huge month for Erin. Erin always demonstrates the SPIRIT values but in particular Erin has demonstrated passion in the amount of work she has put into many different aspects of our club; being the sponsorship co-ordinator for CP2023 as well as organising the water refill trailer, ads for the program, display items for the weekend and then also being a part of all the set-up, event running and clean-up. All done with great energy and an attitude that carried those around her. During this time Erin was also very proactive with her registrar duties, keeping us all organised and up to date with time trials, competition entries and Pennants entries. Erin promoted inclusion with our club by volunteering her time over a number of different days to run the computer and results for local school swimming events, which gives many kids a chance to swim competitively for the first time.
Erin is a highly valued team member of NSC, who has attended every single swimming and fundraising event the club has, and been an integral part of the organising and running of each and every one. Her reminder emails are a lifesaver for many of us who get distracted on a daily basis. It is hard to describe how valued Erin is by the club, her work as a registrar, her can-do attitude with everything the club attempts and her support of every single member of the club no matter the age cannot accurately be described in just a few words. We are grateful that Erin has chosen to be part of our club and are truly appreciative of who she is and all that she does."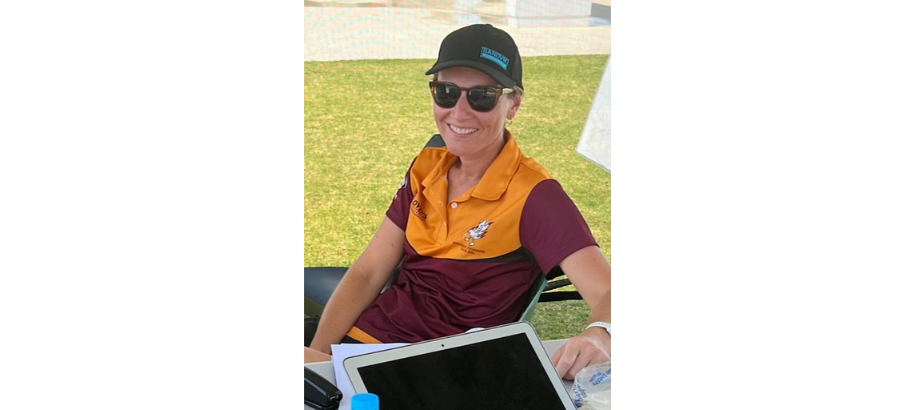 Please join us in congratulating Erin on this well-deserved honour. If you have someone like Erin at your club, nominate them for April Volunteer of the Month - our last VOTM for the season!