08 December 2021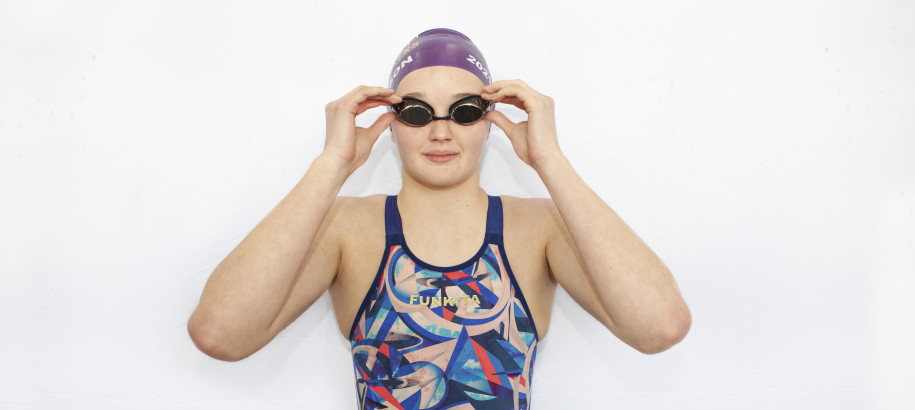 Breaking one WA State Record is historic. Breaking 14 WA State Records across five age categories in just one swim is legendary. 
At the age of just 15, Iona Anderson from the Breakers Swimming Club achieved the latter in August of this year. She clocked in an astounding 2:07:61 in the Women's 200m Backstroke at the 2021 Swimming WA State Open & Age Short Course Championships.
It broke all WA State Records in the 15-year, 16-year, 17-year, 18-year and Open categories. Feats like this at such a young age across State Championships have been echoed by some of WA's greats, including Brianna Throssell. 
Now 16 years old,  Anderson comfortably holds 46 WA State Records in total across the Women's 50m Butterfly and the 50m, 100m and 200m Backstroke. 
To make these accomplishments even more impressive,  Anderson has only pursued swimming full time since the start of 2018.  Her initial focus was on gymnastics, before swim coaches noticed her potential in the pool and convinced her to swap the bounce pads for the touch pads. 
Anderson is one to watch closely at the upcoming WA Long Course State Championships, given each personal best time she swims means another WA Record tumbles.
We spoke with her recently to discuss her amazing transition into the sport, increased training load and plans for the future.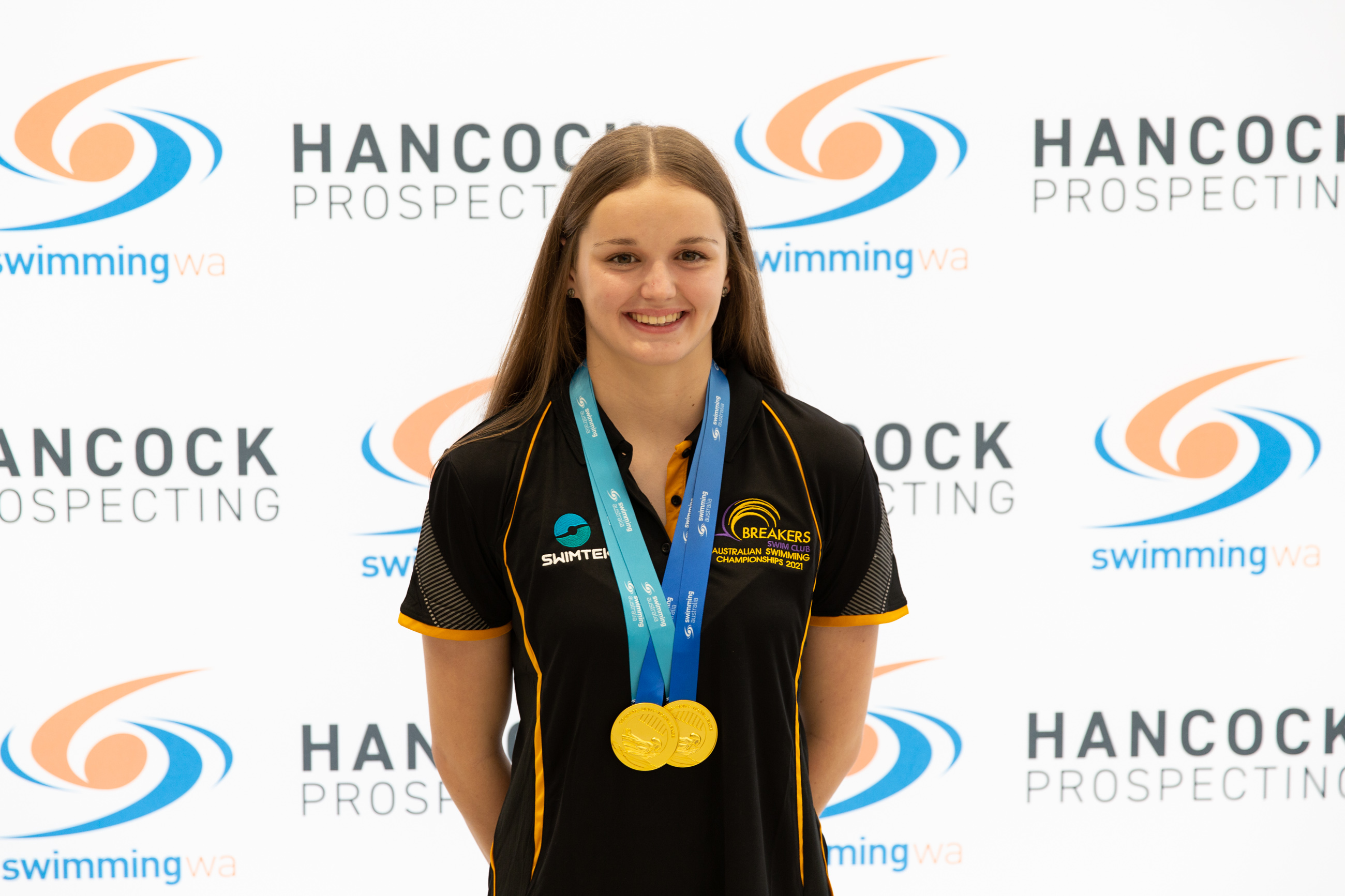 How and when did you first get involved with swimming?
Anderson – "I first got involved with swimming at a young age, initially through a learn to swim program. When I was younger, swimming was not my main focus, my primary sport was gymnastics up until the end of 2017.
At the end of 2016, I outgrew the swim program and I switched to the Breakers squad program as my gymnastics hours changed, allowing me to swim twice per week. In 2017 my gymnastic hours changed again, resulting in me having to swim on Saturday mornings and then go to gymnastics later in the day.
At the end of 2017, I was told by a coach at Breakers that if I wanted to give swimming a good go, I would have to make the switch to swimming sooner rather than later, otherwise I would've been too old. I made the decision to switch and I started with Breakers in January of 2018.
At the beginning of my swimming career, I began to make improvements. The strength that I had originally built up for gymnastics came into good use, but I had to work on my technique as I had a very basic, unrefined stroke.
At my first session in a competitive swimming squad, I was asked to pick a stroke other than Freestyle to be my form stroke. I weighed up my options and chose Backstroke, as Butterfly was too hard and I didn't like Breaststroke with much passion!
I also get the benefit of breathing whenever I want throughout Backstroke, unless I'm doing endless kicks underwater!"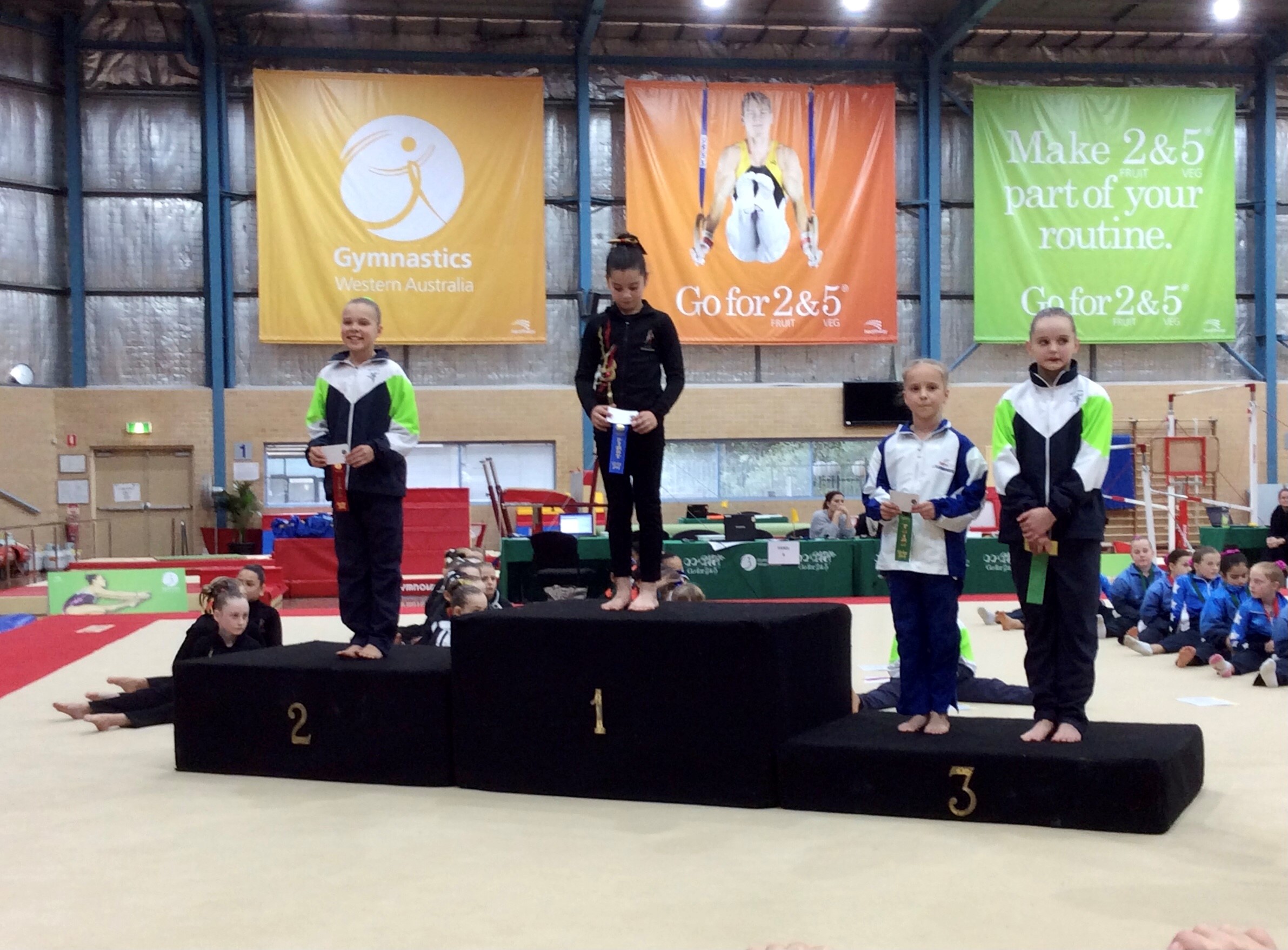 What clubs and coaches have you trained with throughout your career?
Anderson – "In my early days at Breakers, George Harnetty and Karen Briggs shared the coaching role of two squads and they were my first coaches helping me begin my career.
I really liked this combination as I learned different perspectives on my races and in training. George was on pool deck with me at Nationals in 2019, which was special as it was a first for both of us.  We got to experience the new, chaotic environment together.
After Nationals, I moved up squads and Harry Clark became my coach. Since then I've trained with Harry as my primary coach and earlier this year I started training part time with Will Scott."
What is your current weekly load of training?
Anderson – "Currently I do seven swim sessions a week. I am not a morning person, but I manage to pull myself out of bed for four 5am starts per week. Currently, I don't do any gym sessions and I swim 35-40km per week.
The hardest set I've ever done is last year's Melbourne Cup set which was 32x100's holding my best average pace. For me, being a middle-distance swimmer who is always happy to do a sprint session, this set was torture.
In previous years, the Melbourne Cup set has consisted of a team effort of trying to complete a set of tasks and trying to be the first team to finish. Some of the tasks include running or even eating carrots. This set last year came as a big shock to all of us."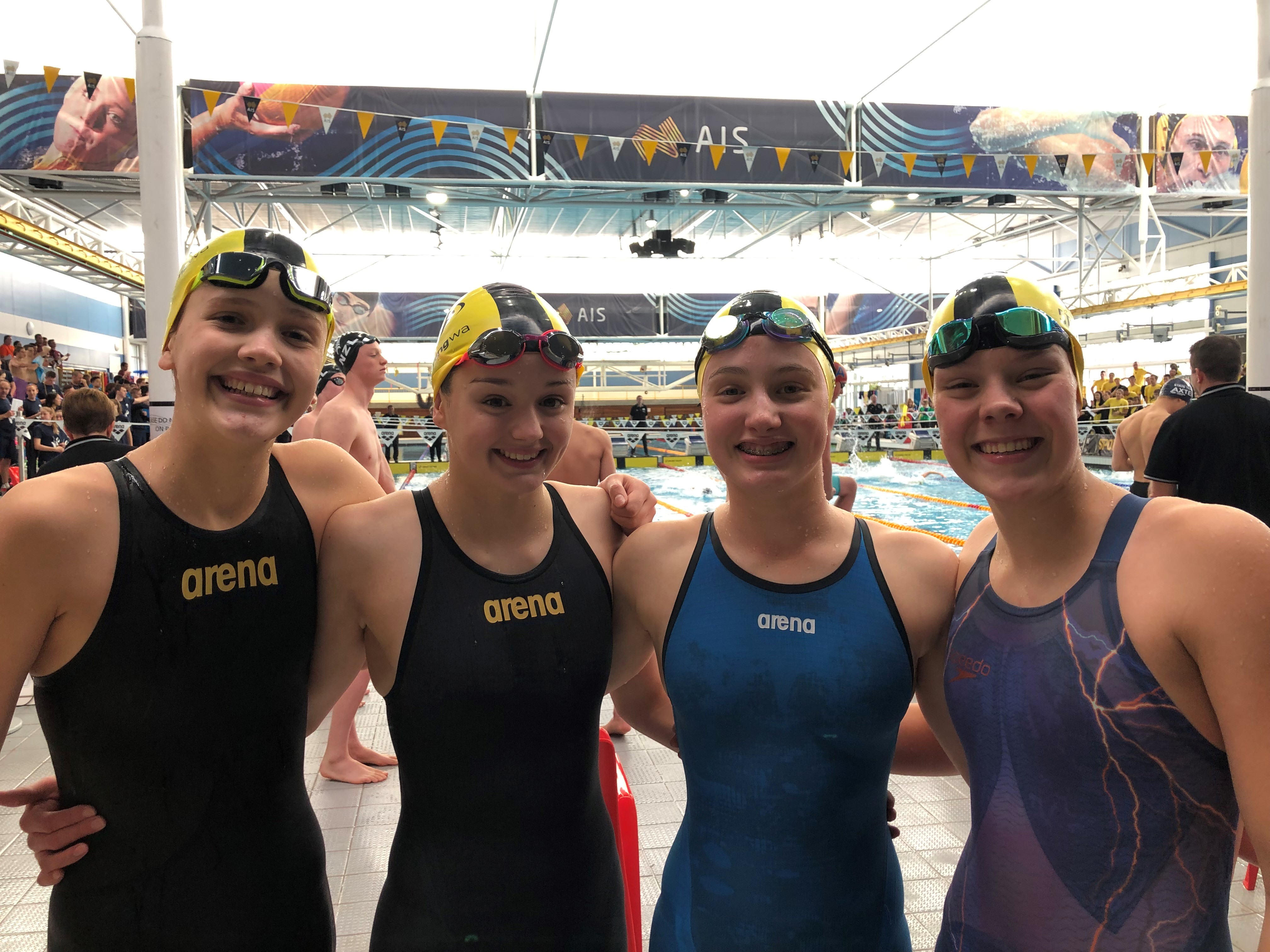 What are your best events and which is your favourite?
Anderson – "My best events are 50m, 100m and 200m Backstroke. My long course personal best for the 50m is 29.42 from around two years ago, my 100m time is 1:02.09 and for the 200m my time is 2:15:72, which I did at Olympic Trials earlier this year.
Alongside my backstroke, I also swim 50m and 100m Butterfly. I'll also throw in 50m, 100m and 200m freestyle along with 200m Individual Medley.
I also swim the occasional 400m Freestyle and always enjoy the occasional 50m and 100m Breaststroke. I personally love all the 50m events as I do like a splash and dash, but I guess the 100's are ok too!"
What are your proudest career accomplishments so far?
Anderson – "My proudest moment was when I claimed third at Nationals in 2019 for the 13-year-old girl's 100m Backstroke.
It was the last day of Nationals and I was happy enough that I had made the finals. I had nothing to lose and I just went for it. My goal was to go as fast as possible for as long as possible.
When I touched the wall, I looked straight to the score board and saw a 5 next to my name, I was gutted because I had worked so hard and had faith in myself that I could medal.
I then retraced from my name to my time to find out that there was a 3 next to my time and not a 5.  The scoreboard then reordered to show the rankings and I was so relieved to see my name with a big 3 next to it."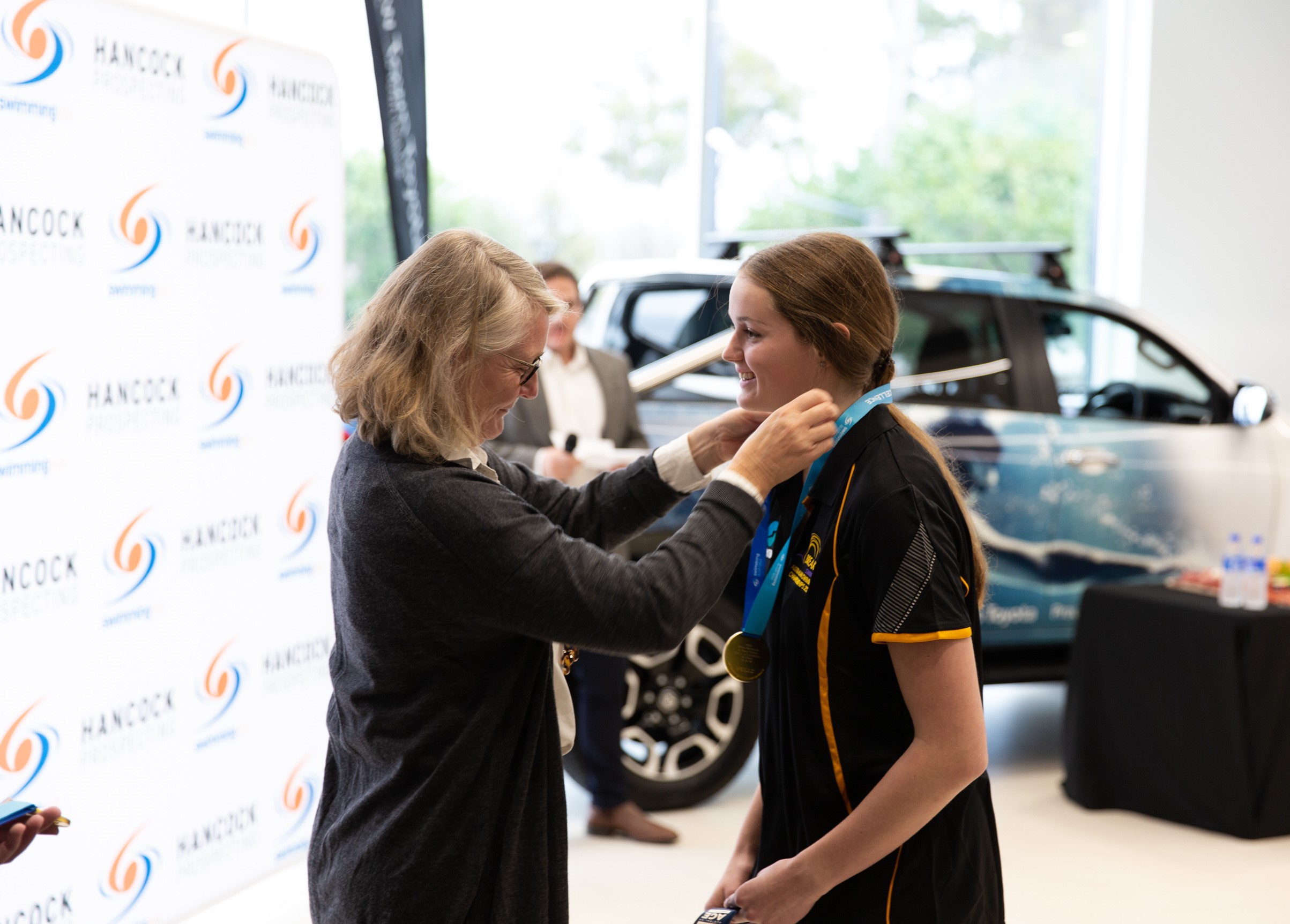 What are your short-term goals?
Anderson – "Some short-term goals are in regards to my technique, to improve my Breaststroke stroke, increase the tempo of my Freestyle kick and to make it last for a greater distance.
I'm also hoping to improve my Backstroke threshold pace in training, where I consistently hold the fastest pace possible over long periods of time."
What are your long-term goals?
Anderson – "I am currently in Year 10 at school and next year I will be studying ATAR.  After school finishes, I plan to go to university to study business."
What are your hobbies outside of the pool?
Anderson – "I don't have many hobbies as I spend most of my time either swimming, sleeping or studying to keep up with schoolwork! But when I have the free time I enjoy mountain biking, preferably in Margaret River."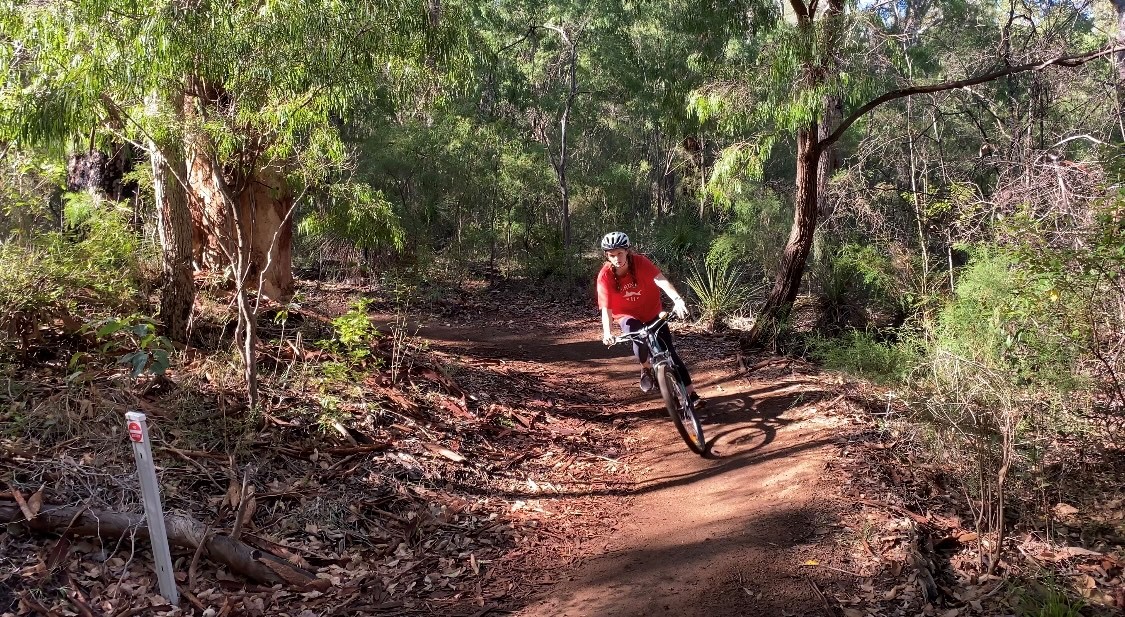 How do you prepare for your competitions?
Anderson – "The night before racing, I usually indulge in a big dish of pasta to keep me fuelled for the next day. For breakfast on race day, I have a couple of pieces of toast and a milo.
When I get to the pool, I keep to myself and try to mentally prepare for the race. I intertwine my race plan into my warmup, so I don't have to think about it a lot during the race. This allows me to focus on the execution.
In marshalling, I visualise my race and try to control my nerves. Behind the blocks, I have a little routine of arm swings that I do to make sure my muscles are switched on and ready to start swimming fast as soon as I hit the water."
What tips would you give to younger swimmers?
Anderson – "Make sure you are enjoying the sport and the people you are doing it with. The people that you surround yourself with are what make training sessions and racing fun and exciting and this is what makes you want to turn up to training day after day."