10 December 2021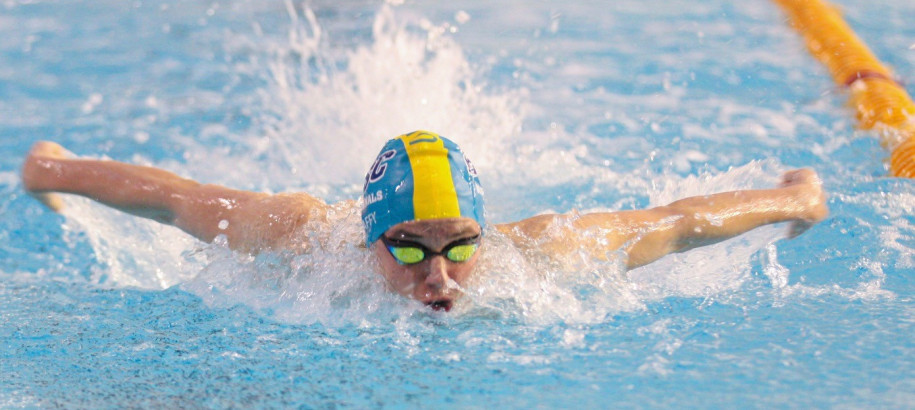 After witnessing his remarkable achievements across 2021, it's clear Alex Saffy is destined for enormous credentials in the world of swimming. 
The 16-year-old has already been dubbed 'The Bunbury Bullet' and was recently named the recipient of the highly prestigious Wally Foreman Foundation Scholarship. This award helps fund Saffy's swimming career and is only handed over to the most talented young athletes in Western Australia.  
Although the last 12 months has seen Saffy unofficially smash the world record in the Men's Multi-Class 200m Butterfly (S9) by over five seconds, his career as a para-swimmer is still relatively new.
Saffy was born healthy, however became very sick at around one year of age. Following this illness, his parents noticed a change in his development. He became very weak and stopped walking and talking, leading to extensive physiotherapy and occupational therapy sessions to aid his development.
Throughout his early years, Saffy struggled with gross motor activities and found running or jumping quite difficult, often falling over if he tried to run too fast.  As he aged, a tremor began to develop along with his left foot pulling inwards.
He was referred to a paediatric neurologist who diagnosed him with dyskinetic cerebral palsy. The symptoms progressed as he aged, which started resulting in regular disqualifications at swim meets.  As a result of this, Saffy was encouraged to pursue multi-class (MC) swimming. 
Since his diagnosis, Saffy has honed his swimming skills with the Bunbury Swimming Club, who he has competed for over the past nine years. The club has shaped him into one of WA's most disciplined and talented young swimmers, with Saffy even continuing to dominate able-bodied athletes across both pool and open water swimming events. 
Saffy even qualified for the 2020 Tokyo Summer Olympics earlier this year in Adelaide, however was unable to attend due to not being internationally classified. If Saffy becomes internationally recognised as a para swimmer in Melbourne in February, he will immediately become ranked as one of the fastest para swimmers in the world.
Saffy does not let anything stand in his way, including his condition or continuing to challenge able-bodied athletes. He is one to watch at the upcoming Hancock Prospecting WA State Championships and the Bunbury-local kindly spoke with us to discuss his career, training, future goals and hobbies outside of the pool.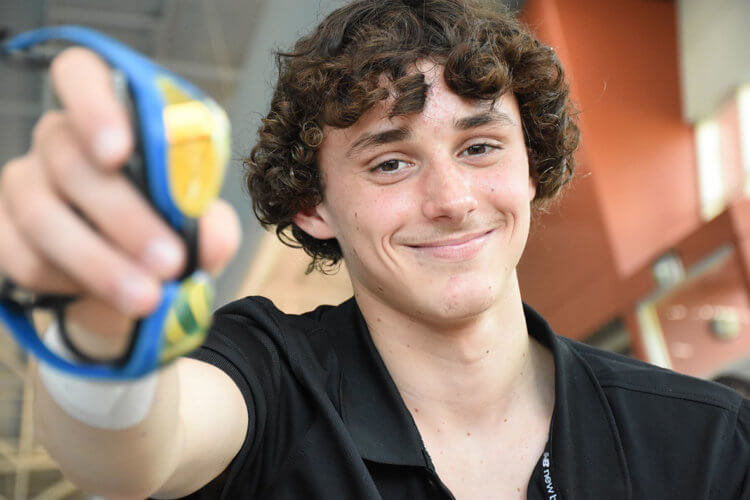 How and when did you first get involved with swimming?
Saffy - "I didn't really start to focus on swimming until my family moved from South Africa to Bunbury. My parents knew swimming was good for me and was a sport that I managed fairly well. They signed both myself and my sister, Georgia, up with Bunbury Swimming Club pretty much straight away. 
BSC has been great because we always had such a great team spirit and I always looked up to the older swimmers. It wasn't easy as no one knew I had a disability, so it was tough keeping up with able-bodied swimmers. I do think it made me a better swimmer because I had to work so hard. 
I only began taking swimming seriously when I was around 13 years old. This was when I quit hockey and increased my training in the pool while targeting swimming more competitively, rather than on just a social level.
Our family has always been involved in swimming and aquatic sports. My dad was a swimmer and also helps with my coaching, so it's just been a part of my life since I was very young. 
Being part of the Bunbury Swimming Club community has kept me motivated and I'm very appreciative of all the support I've had from team mates, both old and new!"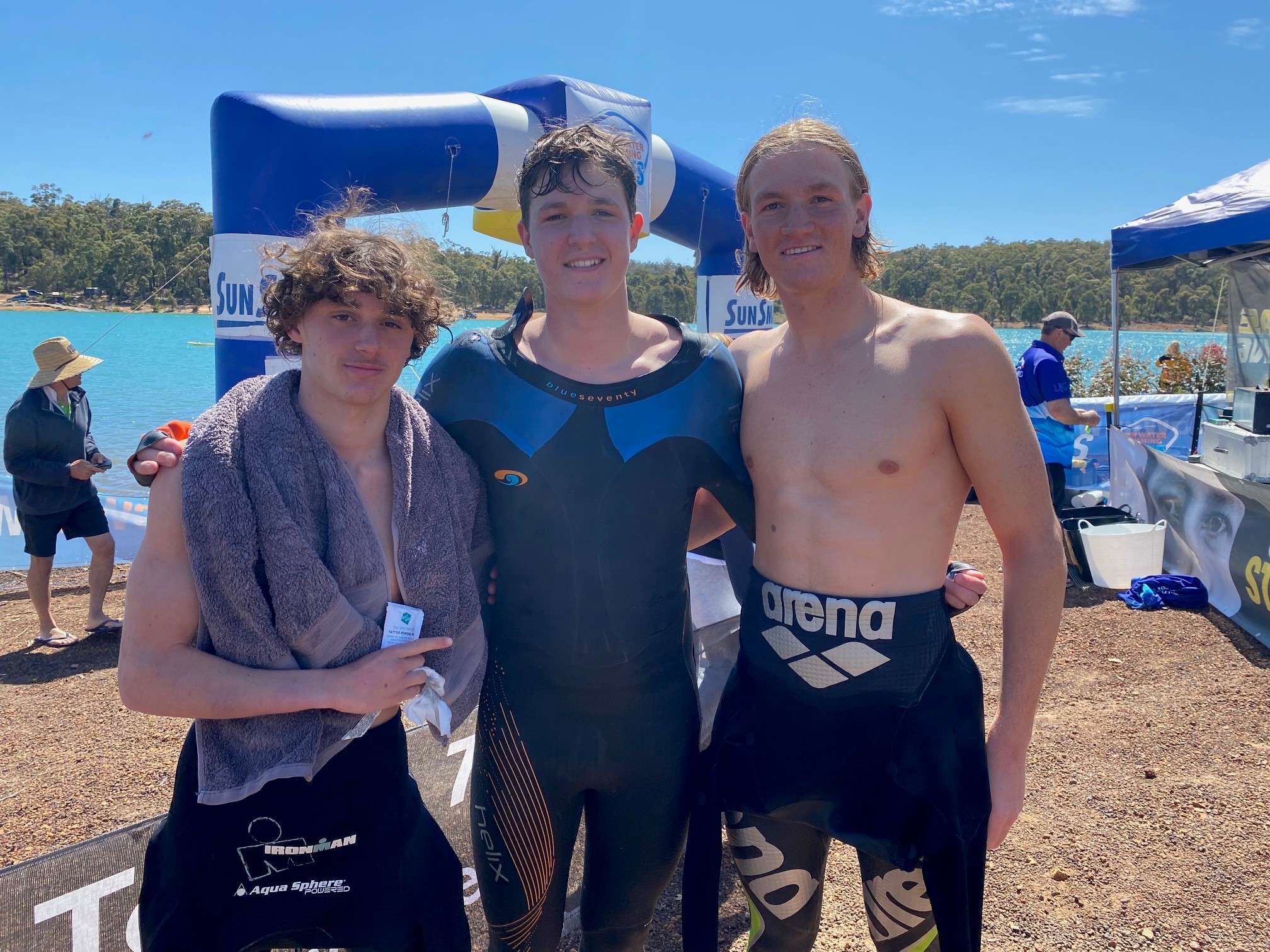 What clubs and coaches have you trained with throughout your career?
Saffy - "I have been very lucky to have had some great coaches throughout my time in the sport, from my earliest coaches back in South Africa until now. 
It was my first Bunbury Swimming Club coach, Celia Kendall, who encouraged me to try Butterfly. I was seven years old and there was a spot on the Pennants team up for grabs, so I worked really hard because I really wanted to go with the team to York.
Each one of my coaches has inspired me to give my best in the pool, challenge myself mentally and help me become the swimmer I am today.  I was coached by Lara Lee, Nick Ciffolili and Toni Moore when I was in junior performance squads.
Most recently I've had my dad, Stephen, Mickie Castieau,  Elisha Hunt and also Jason Evans when he was based down in Bunbury a couple of years ago. It was Elisha who pushed me to get classified for multiclass. Each coach has offered a different perspective and way of helping me to stay mentally tough and to overcome any obstacles that have come my way. I really appreciate all they have done for me.
I have been at Bunbury Swimming Club for almost nine years since arriving in Western Australia.  Although there have been a lot of great coaches involved with the club, I have also had some great swimmers in my squad.  Most recently, Kyle Lee and Kaiden Richings. Both have both gone on to achieve huge results in swimming and it's a reflection of the great leadership Bunbury Swimming Club have on their young swimmers.
I have also had so much support from the WA swimming community and I'm very grateful to the Macri family and the Scarborough Beach Swimming Club for hosting me when I go to Perth for some holiday training.  The South West Academy of Sport (SWAS) and Bernice Butlion has also offered great support and assistance.
WAIS has provided some brilliant advice and guidance. Coaches like Will Scott, Cam Hawthorn from Scarborough Beach, Jason Evans from Perth City and Pat Stellino from Peel have been very supportive, especially over the last few months."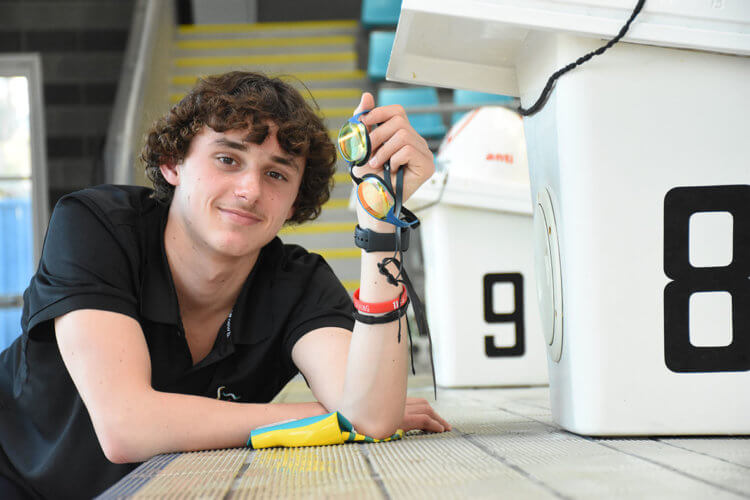 What is your current weekly load of training?
Saffy - "Currently I am doing six sessions in the pool and two gym sessions per week, although this can fluctuate to more sessions when we're honing in on competing at particular swim meets.
When I do a high training block, it's usually eight swim sessions and around three gym sessions per week.
The swimming is a good way of flushing out any soreness from the gym sessions, but doing basic weighted and core-body exercises in the gym has made a huge difference to my results in the pool."
What are your best events and which is your favorite?
Saffy -"Without a doubt my best and personal favourite is the 200m Butterfly, one of the more painful events! 
My current personal best time for this is 2:10:11 for short course and 2:14:83 long course. I'm hoping to drop my long course PB at the upcoming State Championships over this weekend, although 200m Butterfly is not a target event in the S9 Paralympic program so I am working on improving my 100m Butterfly, which is the event I qualified in for Tokyo 2020. 
In regards to making my first international team, I am hoping to make the 100m Butterfly, so my training sessions currently involve a mix of both Butterfly and Freestyle to help develop my upper body strength.
I average 30-40km per week at the moment but when I was training for Open Water Nationals earlier this year, I was training about 50-55km per week with Elisha Hunt."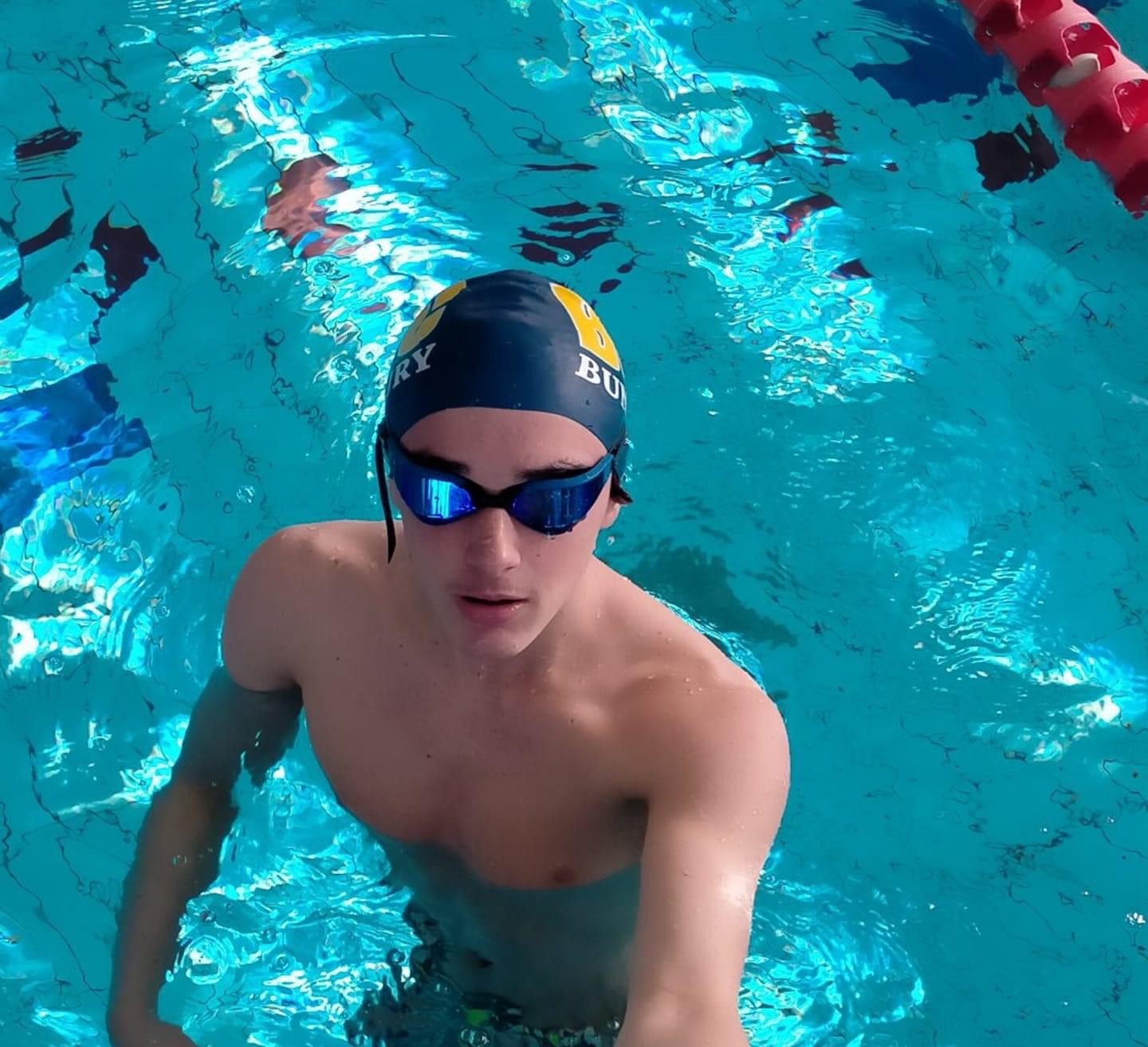 What are your proudest career accomplishments so far?
Saffy - "There are so many highlights and they mostly revolve around team events like Regional camps, WA School Sport Teams and going away with Bunbury Team to compete at the Country Pennants.
I really enjoyed Open Water Nationals in Queensland back in March and did better than I thought I would, so came away from that feeling like the preparation had paid off.
Being at the Australian Olympic Trials in Adelaide has also definitely been a highlight. I was also very grateful to make the National Development Team after Adelaide earlier this year and I am excited about the opportunities that has given me."
What are your short-term goals?
Saffy - "Short-term I need to keep training and working hard to stay motivated. I am also hoping to get the opportunity to get my international classification at the Para Series meet in Melbourne in February.
The World Para Championships are in Portugal next year and I would love to make the team, so will train hard and hopefully be competitive at Australian Open Nationals in April next year.
I would also like to make the team for Commonwealth Games next year but I will have to qualify in the S10 category as there are no S9 events that I can target at these games. The Games are going to be held in Birmingham, England and it would be pretty cool to qualify for that.
I am really hoping that I am able to head to my training camp on the Sunshine Coast in January. I haven't been able to attend one yet because of border restrictions but I am looking forward to working with other para athletes in preparation for the World Para Championships."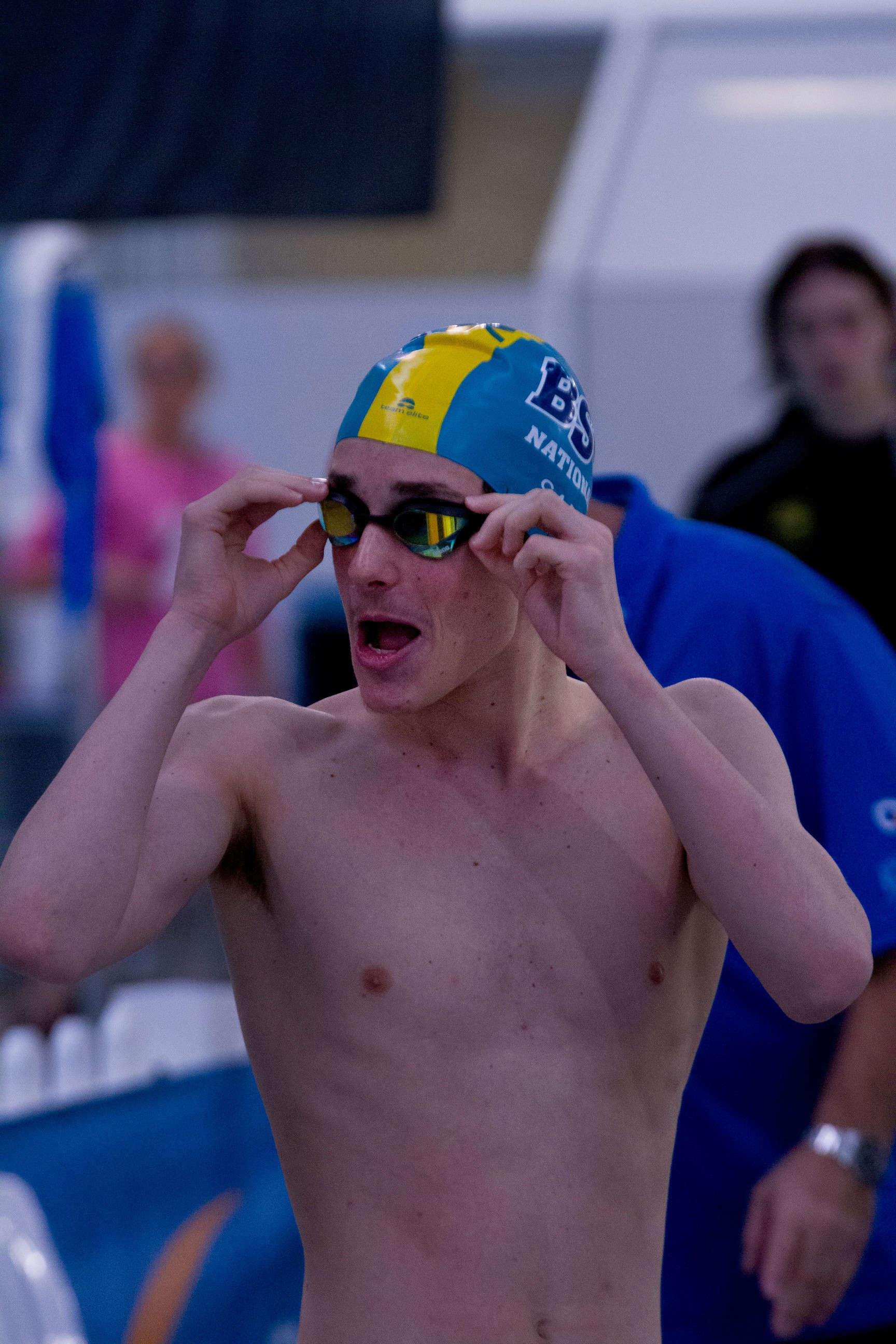 What are your hobbies outside of the pool?
Saffy -" As most swimmers do, focusing on relaxing in my down time is crucial. I still love being in the water even when I'm not training or racing, so I love hanging out at the beach and body boarding with my mates. I also enjoy watching movies or putting the feet up for a few hours and honing my hand eye coordination skills on my PlayStation." 
How do you prepare for your competitions?
Saffy - "I make sure I have a good race plan and spend time watching races and looking at the stats of my competitors. There is always a game plan heading into a race and applying the right tactics at the right time helps to achieve a successful outcome.
Making sure I eat and sleep well is crucial to ensuring my body is ready for races. My main event of the 200m Butterfly builds up a lot of fatigue, so I also need to make sure I have a long and adequate cool down after the race to recover and flush out any lactic acid from my body in case I need to quickly back up a race with another in a short time frame."
What tips would you give to younger swimmers?
Saffy - "Nothing is impossible. Set goals for yourself and simply work hard to achieve them.
If you can bounce back from your disappointments, you will last a lot longer in the sport. I try not to dwell on bad swims because it's incredibly difficult to PB or win every race.
Another great insight is to swim your own race and chase your own times rather than focusing too heavily on your competition.
Making sure you enjoy the sport is also one of the most important factors, this comes down to making friends within your club and across others. If you're happy for them when they succeed, the favour is always returned when results go your way. "