25 November 2021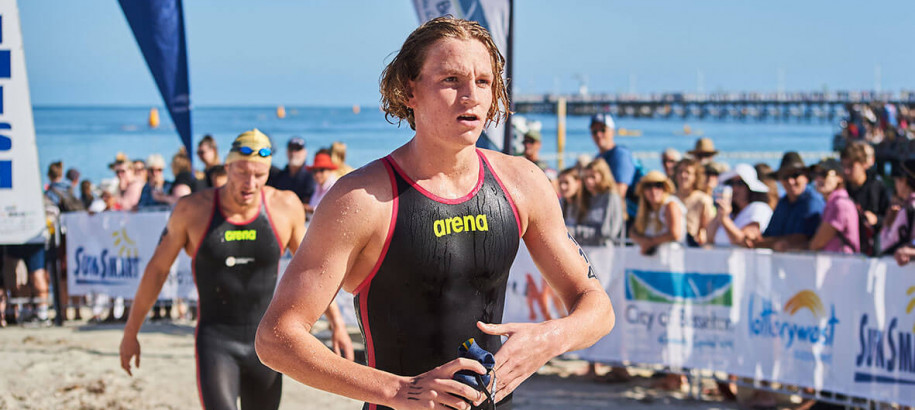 There are only a few swimmers in WA that can easily sprint the last 100 metres of a 10km marathon swim in under one minute. 19-year-old Kyle Lee is one of them.
After catching a glimpse of Kyle in training recently for the upcoming 10km State Championships in Bunbury, we're not surprised he's tipped to be one of Australia's next swimming superstars.
His speed, extensive workload and discipline in the pool is remarkable. It led Kyle to two gold medals in the 5km and 10km Australian Open Water Championships (19 years) earlier this year.  He finished 4th overall in the Open Men's 10km, just 12 seconds off the gold medal and selection for the 2020 Tokyo Olympic Team.
 
His remarkable performance saw his inclusion on the Australian Team at the 2021 FINA World Junior Open Water Championships, before he finished seventh in the 200m Butterfly Final at the Australian Swimming Championships in April.

These achievements this year also resulted in Kyle winning the Shelley Taylor-Smith medal for WA Open Water Swimmer of the Year,  a highly prestigious award named after one of Australia's greatest ever open water swimmers.
Despite swimming upwards of 16km per day, belting out exams at UWA and prowling for a spare day to go fishing with his mates, Kyle kindly took some time out to chat with Swimming WA and provide an insight into what it's like being one of the best Open Water Swimmers in Australia.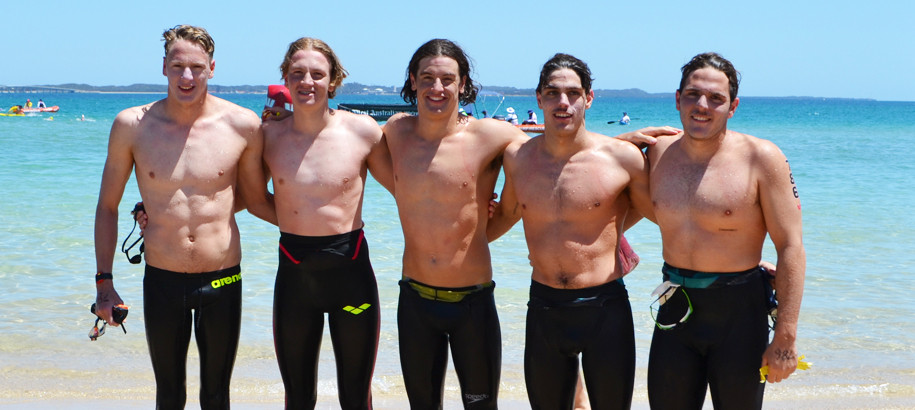 How and when did you first get involved with swimming?  
Lee – "I first got into swimming when my family moved from Zimbabwe to Australia. My parents thought it would be a good way for our family to join the community through the swimming club and it was there that my sister and I quickly fell in love with the sport.
I also used to play Rugby,  AFL and Hockey but stopped those sports when I started to become a bit more competitive and my training load in the pool started to increase. I still love playing those sports casually in my spare time with friends as a way of winding down.  
When I first started swimming it was more about having fun, making friends and improving fitness through the best exercise possible. Once my speed and technique started to improve, my focus shifted purely to swimming.  Thankfully, I've had a lot of great guidance over the years and that has helped me get to where I am now."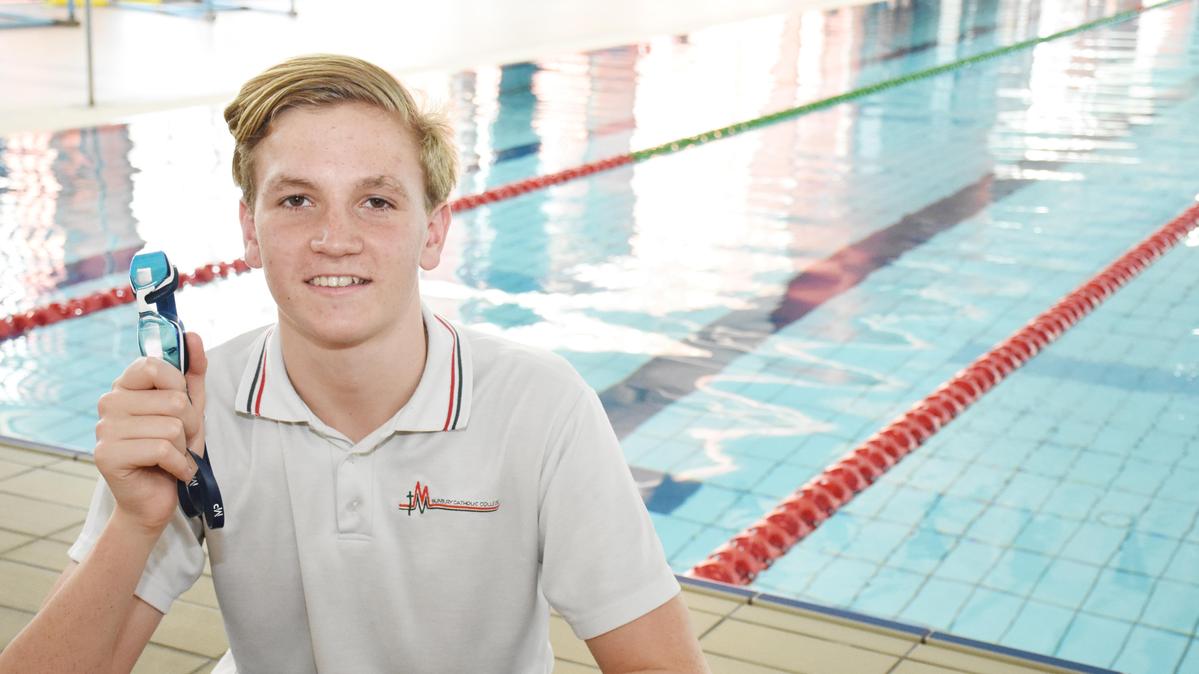 What clubs and coaches have you trained with throughout your career?  
Lee – "When we initially made the move across to Australia, we moved to Australind just outside Bunbury and I started swimming with Shirley Wells and then under Mike Warnock at Golden West Dolphins, our local pool.
When Mike retired, my family decided to move programs and we started training at Bunbury Swimming Club under Nick Ciffolilli, where I was fortunate enough to be one of the last swimmers that 'Chiffa' worked with before he gracefully retired.   
I then swam under former Australian Age Champion, Jason Evans for a couple of years out of Bunbury while he was coaching down there. Jason has a great work ethic and raced at an elite level for many years himself, so it was great to soak in all of his experience.
Once I finished Year 12, I moved to North Coast Swimming Club based in Perth to train with Ian Mills whilst I attend University. Millsy has been coaching for decades, has taken numerous swimmers to international meets and also went to the 2016 Rio Olympics. I've been under his wing the last couple of years and he has been incredible."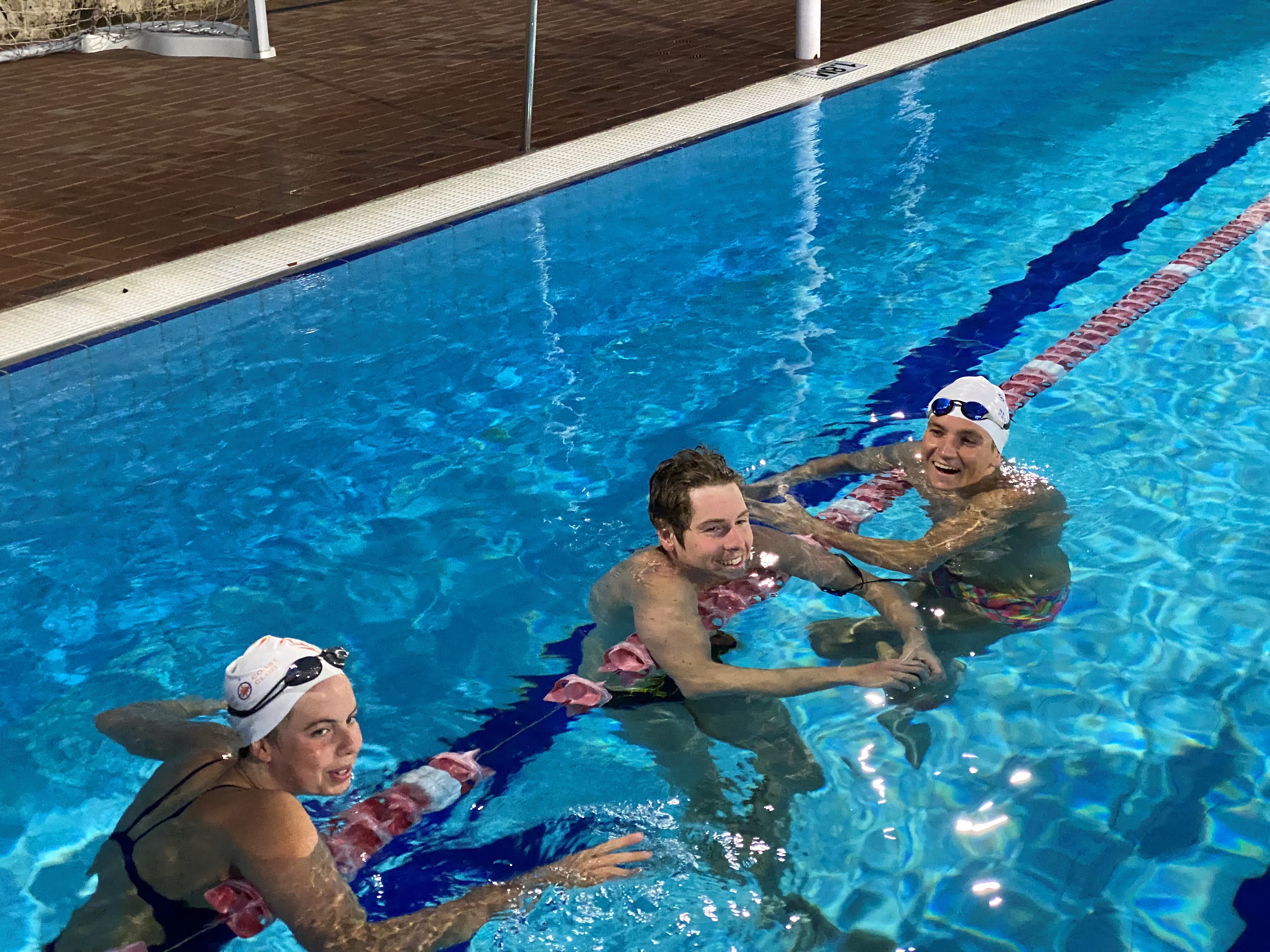 What is your current weekly load of training?
Lee – "I currently swim nine times per week, averaging around 60-70km in that time with an additional two gym sessions. Finding the right balance between swim and gym sessions is important so we aren't too fatigued or sore for training.
Primarily my training load usually focuses on distance Freestyle, but I also train a bit of Butterfly and Individual Medley, which means I sometimes switch between training groups. It's a good way to approach training so that I don't get bogged down doing the same workloads and sessions repetitively.
As for the hardest or craziest session I have done, it would have to be our New Year's Eve special. It is called challenge 1000's and it is multiple one kilometre repetitions where you drop the cycle every kilometer until you fall off cycle. It hurts like hell, but it's the kind of sessions my long distance idols would have belted out before and they certainly work."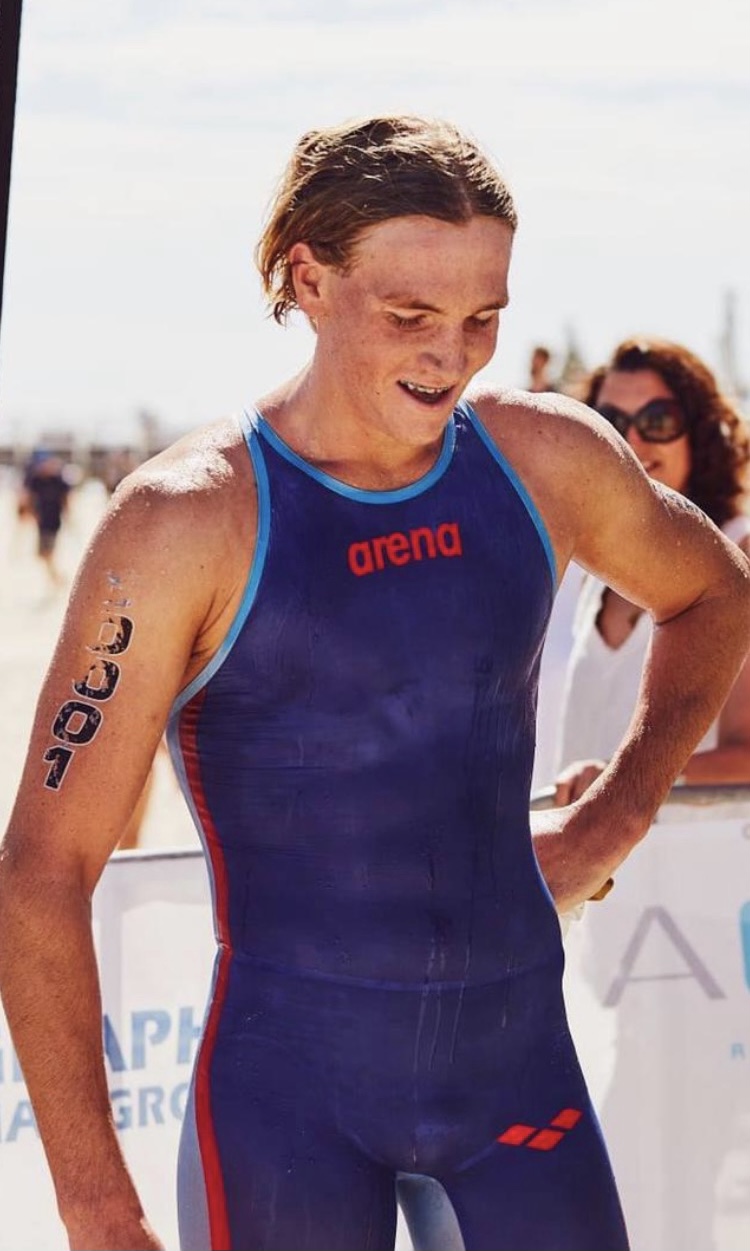 What was it about open water swimming that attracted you?
Lee – "Open Water Swimming always felt like a more relaxed and enjoyable environment given the races are outdoors in the ocean, lakes or rivers. It was refreshing knowing there was a change of scenery every race and it meant you weren't stuck at the pool for the whole weekend.
Another aspect of open water swimming that I thoroughly enjoy is no two races are the same and you must adapt to the conditions and use different tactics every time. It is not simply swimming as hard as you can for 10km. It involves a lot of cat and mouse between yourself and other athletes and you have to pick your moments to sprint while maintaining great spacial awareness, which I love."
What are your proudest career accomplishments so far?
Lee – "This year I was lucky to be selected as a part of the Australian Junior Team after winning gold in the 5km and 10km in the 19 year age group at the Australian Open Water Championships.
From these results, I was proud to be selected to attend the FINA Junior OWS World Championships. Unfortunately, this meet was cancelled due to COVID restrictions, but being selected on the team made me feel very proud of the work that Millsy and myself have put in to training.
I was incredibly thankful to recently win the 2021 Shelley Taylor-Smith Medal for WA Open Water Swimmer of the Year. Shelley was one of Australia's best open water swimmers and has multiple World Championship titles and five consecutive Manhattan Island Marathon Swims to her name. Her success is an inspiration to myself and all other open water swimmers."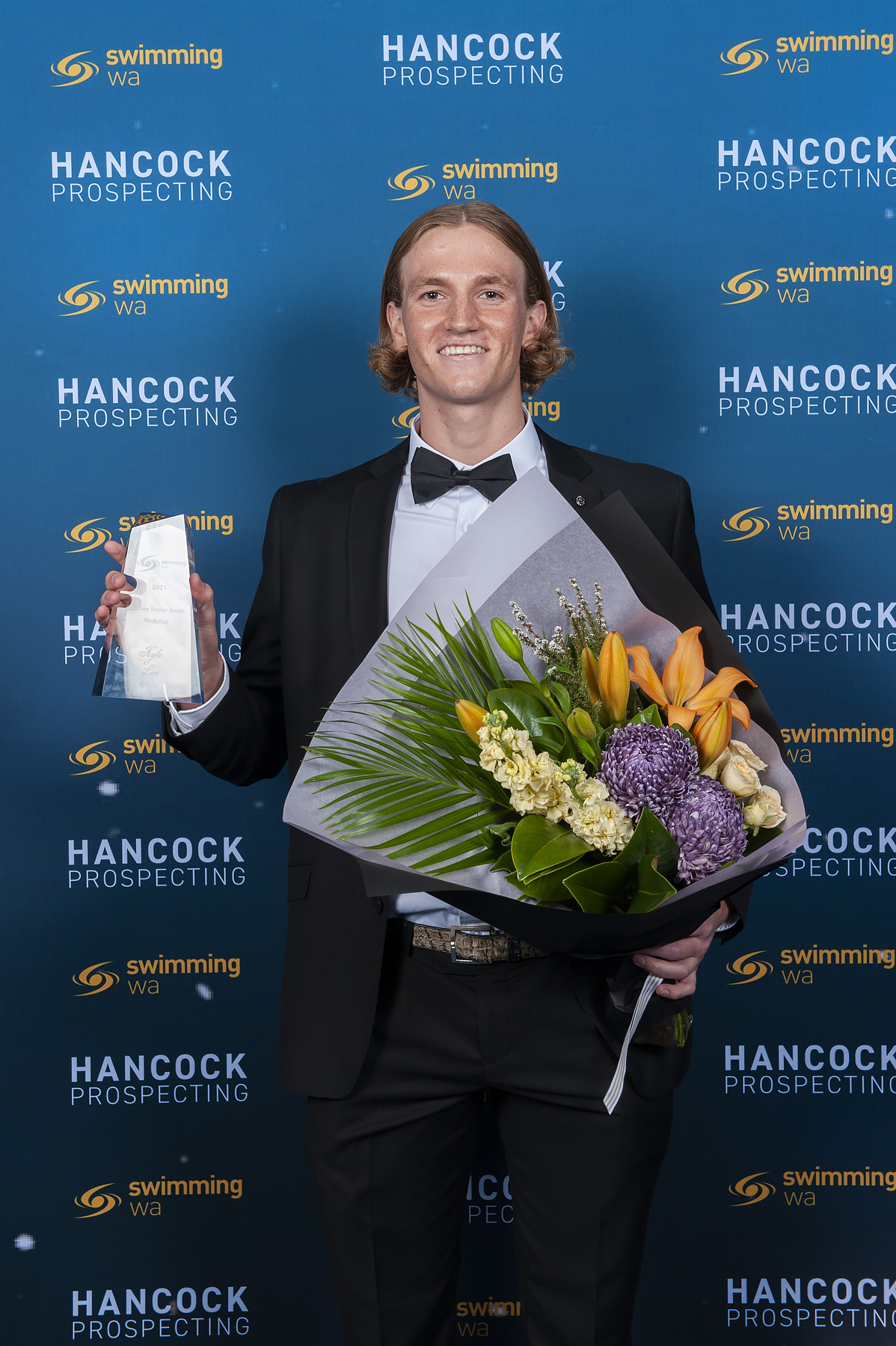 What are your short-term goals?
Lee – "Right now we are focusing heavily on the 10km State Championships in Bunbury this weekend as this will help us gain some more experience and plan out our how we're going for the upcoming 2022 Australian Open Water Championships.
This is the biggest Open Water Swimming meet in Australia each year and it's set to be held in Adelaide in January. There are a bunch of us from my squad heading over for those championships, including Jack Wilson and Chloe Truscott. Both will also be down in Bunbury this weekend for the 10km State Championships and they are training incredibly hard."
What are your long-term goals?
Lee –"Hopefully one day, I would love to make an Australian Team in the Open category and represent my country at an international competition. The big focus is on the major swimming meets such as the Olympics, World Championships or Commonwealth Games.
Outside of Open Water Swimming, I am currently studying at UWA and hope to complete my Bachelor of Commerce and get a job in finance or accounting down the track. Balancing out my studies with my training load is incredibly important.  This sport can be highly taxing on the body and mind. Making sure I recover properly so I can focus on exams or assignments is crucial. Creating goals outside of the pool is paramount as well to keep yourself grounded and preventing burnout."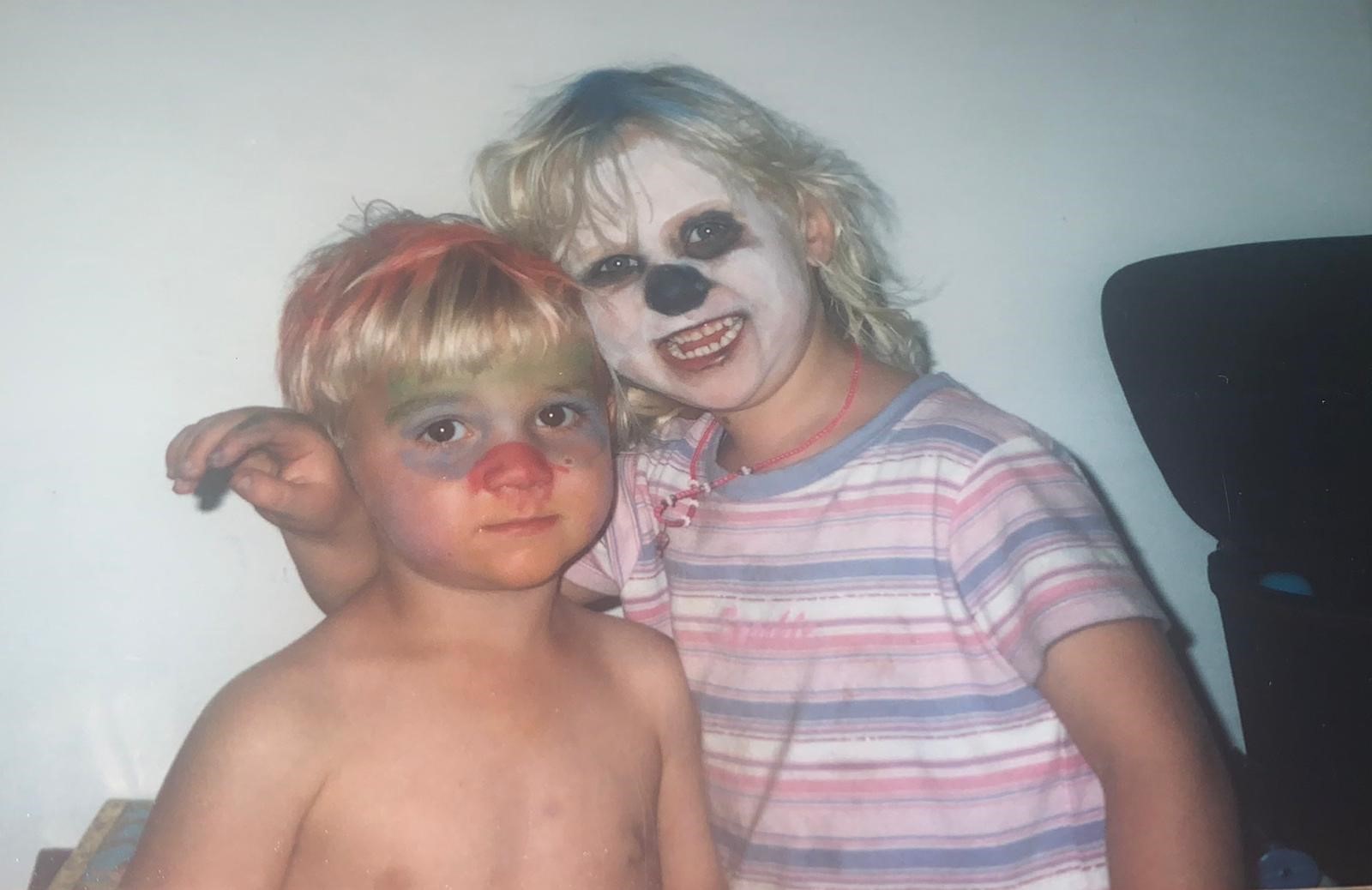 What are your hobbies outside of the pool?
Lee – "As training and competing can take up a lot of a swimmers time, I find it really important to make sure I relax and enjoy myself as much as possible to unwind.
In my free time I love getting outdoors in any way that I possibly can. This involves anything from camping, riding motorbikes or heading out on the boat on beautiful sunny days.  
The boys in my squad and I often go fishing when we aren't training. I love the thrill of potentially catching something delicious and healthy for lunch with my mates. We're very lucky that WA has such an awesome coastline and environment to enjoy doing this."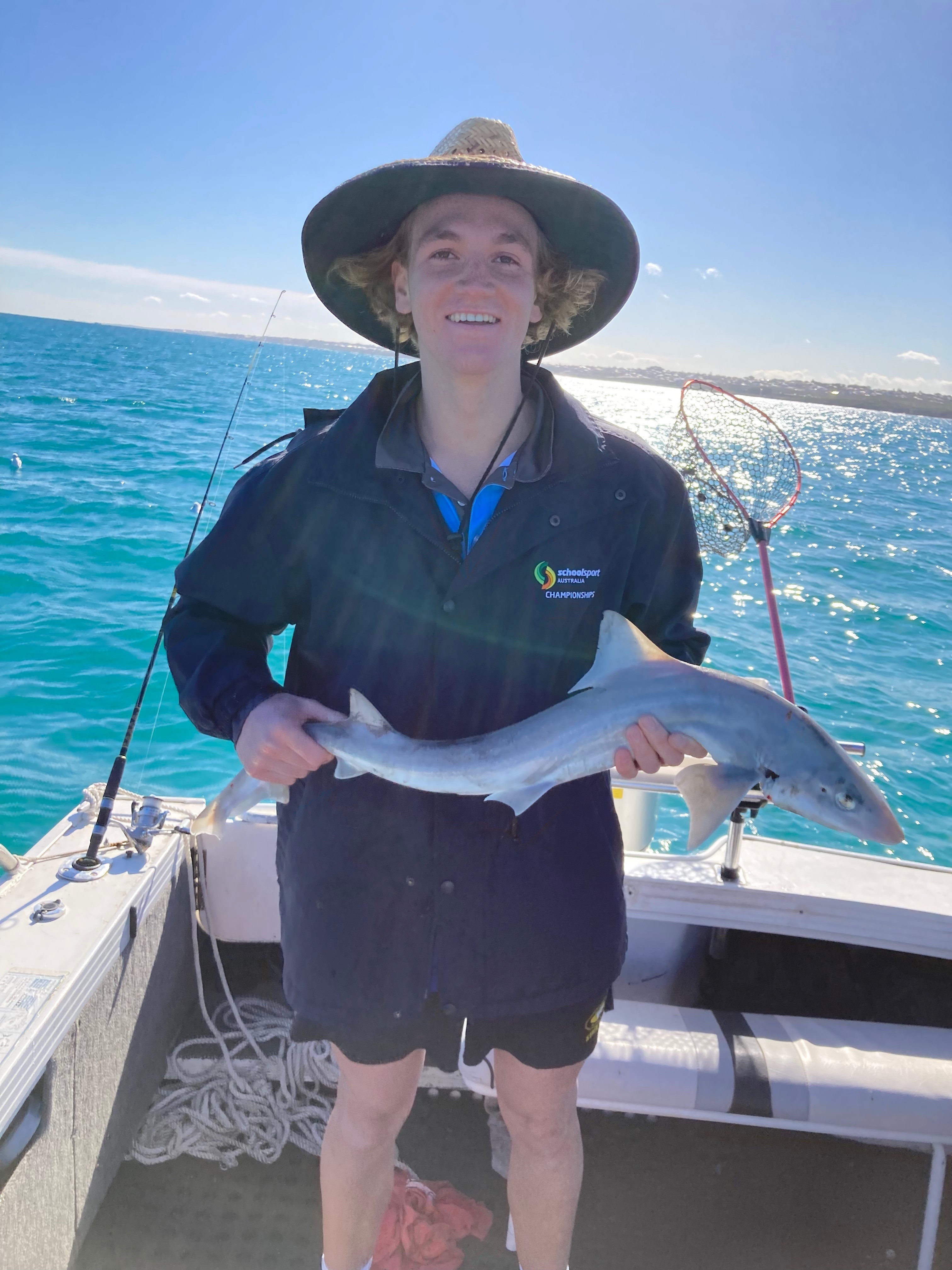 How do you prepare for your competitions?
Lee – "I think the most important part of the race is the lead up. Once all the hard work is done in training, it's important to eat the right food, drink plenty of water and have lots of rest, otherwise you can find yourself burning the candle from both ends."
If you overthink too much about the race it may cost energy. Keeping a relaxed approach is very important. On the day, I make sure I arrive with plenty of time before the race allowing myself to chill out, stretch and soak in the atmosphere.
If I'm competing in an open water race, I'll walk through the course with my coach and my teammates to try and pick any movement in the water such as a current, waves or swell. If we are prepared and know what is ahead of us, we can potentially plan out our attack throughout the race and even discuss the best tactics."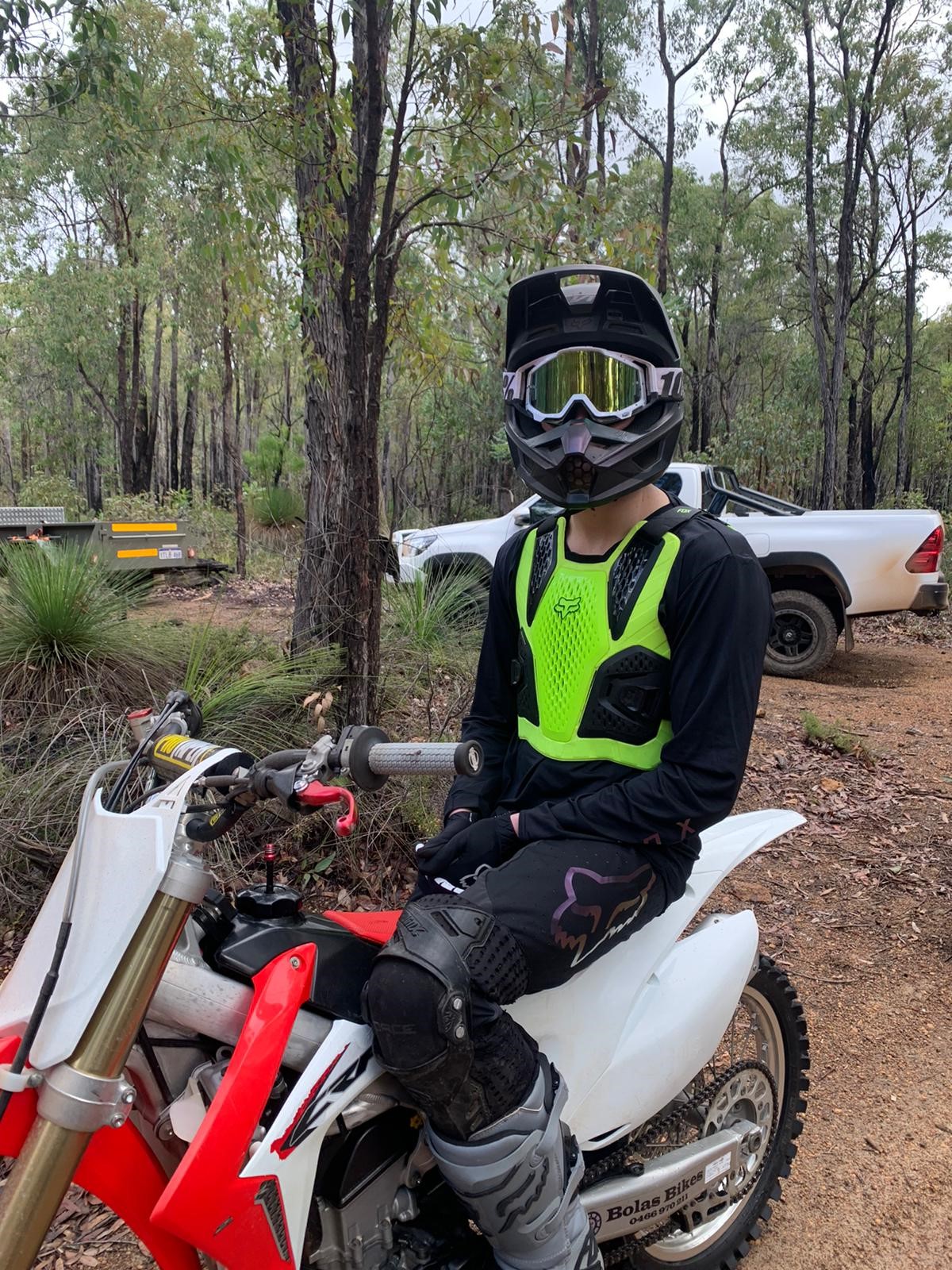 What advice would you give other open water swimmers?
"For all swimmers out there, the most important aspect is simply to just enjoy it and try as many open water swims as possible. We are very lucky at the moment to have so many open water races in WA.
Every swim you do, you will learn and gain more experience so you're better prepared for the next one. Regardless of what level you compete at, enjoying the race will help you get better results. Stressing about a big event is something all of us have done, but truly enjoying the swim and having fun with what you're doing is the key to longevity in this sport."