13 December 2022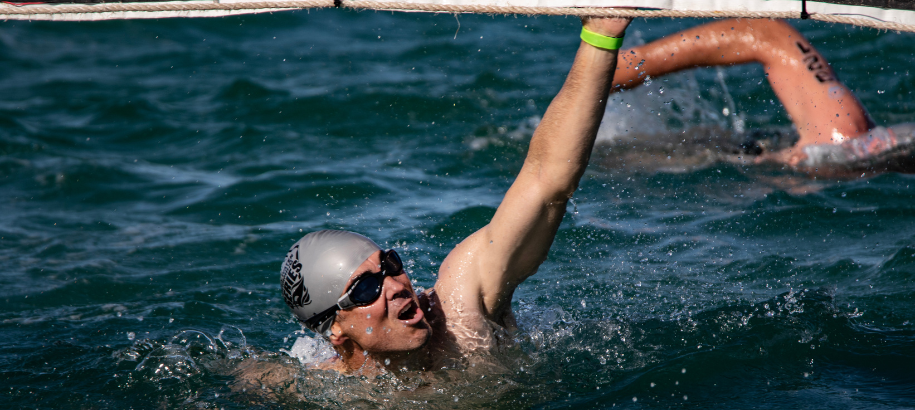 The Open Water Swimming (OWS) Series round 5 brought over 250 competitors down to Rockingham Beach. It was a beautiful afternoon down at the beach, the event marked the first Sunday afternoon of the season. The afternoon sun was beaming and the water temperature was a nice 22 degrees.
In the 1.25km event, the swimmer who finished closest to the time of 26:18.9 won a money prize. Out of 68 competitors, Elise Webster was the lucky winner! She finished with a time of 26:32.6. Well done, Elise!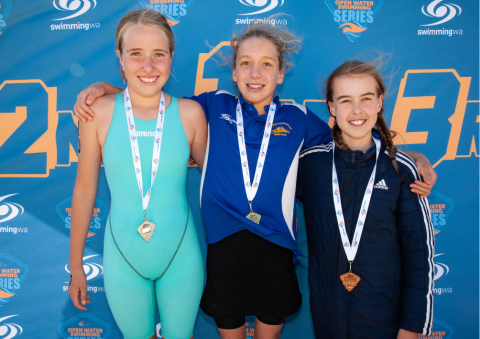 Swimming WA are grateful for the City of Rockingham for their support and generosity to ensure the event ran successfully. Additionally, we would like to thank Wase Timing, RD Events, HMP, Secret Harbour Surf Lifesaving Club and Rockingham Swimming Club for their help. Many volunteers gave up their time to help at the event and we couldn't thank them enough. Chief Referee, Caron Bennier, led our technical officials; Mark Foster, Brie Runeckles, Stella Carrara, Steve Jones, Lois Runeckles, Ray Pearce, Steven Hill, John Main, Katherine Hurford, Elizabeth Fu and Ross Rogers.
Our official photographer for the OWS Series, The Nomad Company has captured some incredible shots from the weekend. To view the photos from Round 5: Rockingham, click here.
Make way for Mullaloo! Join us at our last round of the year, round 6. Finish the year with a refreshing swim and make an early start on those new year's resolutions. Register into Australia's largest open water series, tick! Proudly presented by City of Joondalup. For more information on the OWS Series Round 6: Mullaloo, click the image below. #comeswimwithus.