21 April 2020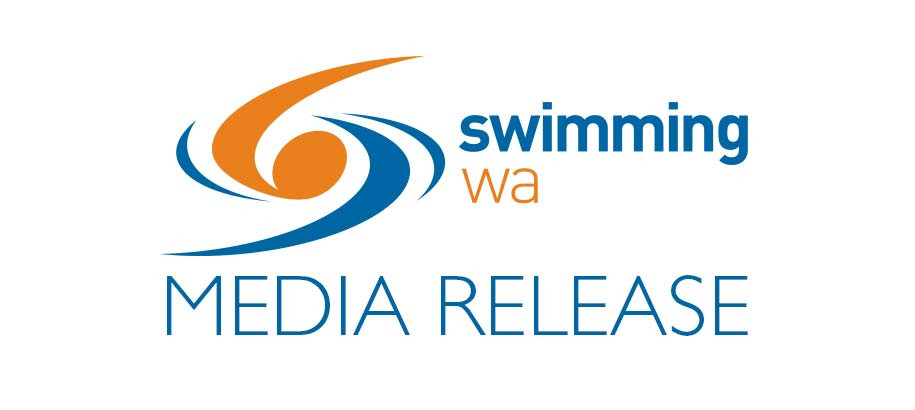 Welcome to our third Swimming WA Community COVID-19 Update. Since our last update, the Swimming WA Board and I have continued to implement our contingency plan to ensure that your Association will be ready to get swimming in Western Australia back up and running quickly when the pandemic passes.
In this Swimming WA Community COVID-19 Update, I'd like to briefly update our Members on the some of the activity that is happening around the State;
Gaining Access to Water Space
Last week I wrote to Minister Mick Murray to request consideration by the State Government a concept whereby our elite athletes may be granted an exemption and be able to access water space. I also spoke with WAIS to update them on our efforts.
I pointed out that Lakelands is a SWA controlled facility (25 m pool x 5 lanes) sitting idle and without placing the health and safety of anyone at risk, I am committed to exploring any options that might be of benefit to our Members during this difficult time. I will keep the Membership updated on any progress that may or may not be made.
SWA Club Activity – Tell us What is Happening In your Neighbourhood
I have received advice from some Zone and Club Presidents that Coaches are continuing to offer virtual 'Dry Land Training' for their Squads to keep them connected and engaged during this period of 'self-isolation'. There are so many positive stories that I would like to encourage anyone who has an inspiring story of a Coach or Club that are really doing something innovative to keep our swimmers connected to the community, to share those stories.
Send your information, photo or video to SWA Project Officer Will Rollo - projects@wa.swimming.org.au We'll go through these over the next few weeks and share these with our Members via the SWA website and social media platforms.
2020 Westpac Swimmer of the Year Awards
The SWA Honours and Awards Committee met last week to consider the nominations for the 2020 Westpac Swimmer of the Year Awards. The Committee will be submitting their recommendations to the SWA Board next week, before these are finalised for 2020.
A reminder that the Awards will be announced on Friday 15th May and we'll be announcing the format that we will use to announce these Awards to some very worthy finalists and Award winners.
WA Country Swim Team Announcement
The SWA Country Swimming Committee met this morning to consider the nominations for the Regional Committees to select the 2020 WA Country Team. The team was to travel to Kula Lumpur in late September, early October. In the light of the COVID-19 pandemic, this trip is highly unlikely to proceed, but SWA Country Swimming Committee believes that those athletes, coaches and Technical Official selected by their Regional Committees should be publicly honoured. As such, the Team will be announced as part of the 2020 Westpac Swimmer of the Year Awards on May 15th.
Our hope is to present the team in person at the 2021 SunSmart Country Championships in January 2021, but for the moment, we'll include them in a celebration of a wonderful 2019/20 season on May 15th. My thanks to the our Country Coordinator Jan Smith and the SWA Regional Coordinators and Selection Panels for a job very well done!
Gold Class Swimming Webinar #4
SWA applauds the efforts of Gold Class swimming who continue to offer informative and useful webinars for athletes and their parents. This week Leigh, Rohan and Gary will chat with the swimmers about the current situation with swimming pools closed and we're all living from home. We also ask that at least one parent from each family watch this webinar with you.
The next live webinar "Calling All Swimmers – Week #4 Special Broadcast" will be held this Thursday 23 April at 2:00 pm AWST. See the SWA website for more.
Support Our Coaches
Many of our Coaches have been dealt a terrible blow on their professional and personal lives. The COVID-19 pandemic has meant that many have lost their livelihood or are working greatly reduced hours. Many have families to support and like all of us, are very uncertain about the future.
There is no doubt in my mind that the best chance successful 2020/21 swimming calendar (hopefully starting again in the months ahead), is by making sure that as many of our coaches are supported and encouraged to stay involved in swimming in the interim. I have heard so many great stories Coaches providing amazing support of their Squads and the Clubs. Now is time to return the favour.
If you haven't taken the time to make contact with your Club Coach, please make a special effort in the next few days to send them a note or give them a call and see how they are doing. A simple message of thanks and support goes a long way in times like these and our Coaches need that support now more than ever.
SWA Office Re-Opening May 4th
The SWA staff are taking their annual leave during April, but will be back on Monday May 4th. If there is anything that I can assist with you prior to then, please either call the office number (08) 9328 4599 (it connects to my phone at home) or drop me a line and I'll do my best to assist.
As we head into what will be a highly unusual ANZAC Day, I encourage you to take time to reflect on the sacrifices that generations of Australians have made for this country and continue to do. Australia is a lucky country in so many ways and even though there will be days when the pandemic we face threatens to overwhelm us, remember that "together we are stronger."
Enjoy the long weekend,
Darren Beazley
Chief Executive Officer