07 March 2023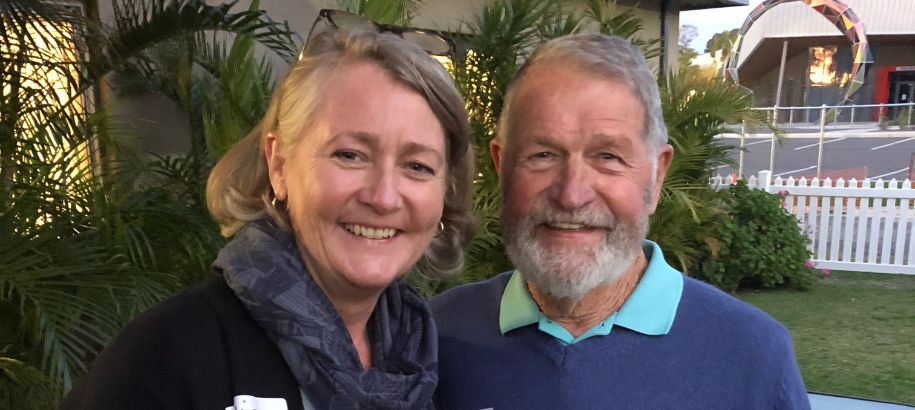 Swimming WA sends deepest condolences to the Watkins family following the passing of Lester Watkins on Sunday 5th March. Lester's distinguished coaching career started in Quairading in the early 1960s before he returned to Perth, and after a short stint at Somerset, he established the Maida Vale Swim School in 1974 with his wife Jan. Lester was part of a new generation of professional and semi-professional swimming coaches in WA that would contribute to the development of the State's elite swimmers well beyond the 1970s. 
During the 1980s, Lester consistently produced top swimmers from his squad at Maida Vale swimming pool, among them Olympian and Sports Star of the Year Award winner Ian Brown as well as Melinda Hill, Nicola Yates, Eric Dennis and Jon Harrison. In 1993, Lester and Jan relocated to Wesley College pool in South Perth, where champion breaststroker Helen Denman subsequently became a member of Lester's squad, qualifying for the Atlanta Olympics and winning a medal in the 4x100m medley relay and later a silver medal in the 1998 world titles. During this time, son Nick took on increasing responsibilities and the club was re-badged Southside Wesley Dolphins. 
Swimming WA, CEO Sophie Row remembers her time swimming alongside Lester's son Nick and Ian Brown in Lester's squad during the 1980's,
"I absolutely adored Lester – he was firm but fair, and there was never any messing about.  He had a wickedly dry sense of humour that I only really started to understand as an adult. I have such fond memories of my time in Lester's squad, he gave me a life-long love of swimming, which has seen me return to the sport as an administrator. We had many trips away with Gordon L'Estrange's squad to take part in carnivals and open water events as far afield as Esperance, Albany and Geraldton - they were so much fun."
"Lester was a former surf swimmer himself, and he actively encouraged many of us to join the North Cottesloe Surf Club as an adjunct to our training. We used to travel down to the beach every weekend from the hills to train and volunteer on patrol. It was my time at surf club and our trips away that gave me my love for open water swimming. We always kept in touch over the years even when I was living overseas. At the club's 40th reunion, there were so many former swimmers there to celebrate – a testament to the pivotal role he played in so many swimmers' lives. I'm devastated at his passing, he was a true gentleman of our sport and he will be missed by so many in our swimming community."
After regularly sending swimmers to the national championships, Watkins excelled to become an Australian Team Coach at the 1991 Edmonton Pan Pacific Championships. Lester was inducted into Swimming WA's Hall of Fame in 2008. His contribution as a coach and mentor to younger coaches has left such a legacy to swimming in Western Australia. Our thoughts are with the Watkins family at this very sad time.