18 November 2022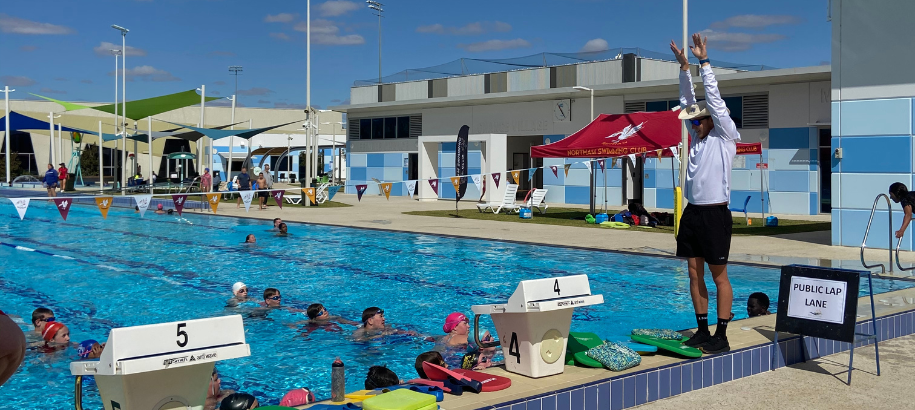 Swimming WA hosted the first Regional Development Weekend in Northam for the Wheatbelt Region on 12th and 13th of November, we had a fantastic turnout of 70 participants across the two days!  The weekend started with a "Rules in Practice" workshop by Trevor Verran which was targeted at kids and parents which explained some of the common rules in swimming, how they are interpreted, what the rule tolerance is at different events, what is ruled as 'benefit of the doubt' and a chance to explain some of the things swimmers had seen at events that they didn't fully understand. The participants were then divided into their different development streams for the rest of the afternoon.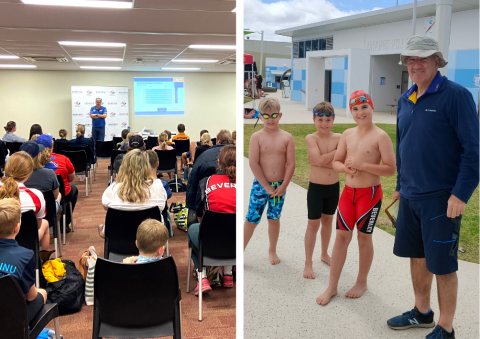 The Technical Officials development workshop was led by Trevor Verran and across two hours they covered check starting and marshalling, plus the fundamentals of being a Judge of Stroke. The workshop was interactive and allowed for some of our regional TO's-in-training the chance to ask specific questions and receive instant feedback. Going over specific scenarios also allowed for discussions on how the best way to communicate to athletes is, especially when disqualifications are involved.
The Coach & Teachers development workshop was led by one of the coaches within the region Rebecca Foulkes-Taylor, who worked with participants to enhance their knowledge and considerations regarding session planning. The group had interactive discussions on ways to tackle certain challenges that regional clubs may face, and it also gave everyone in the room the chance to network, work together and share ideas that could be taken back to the individual clubs.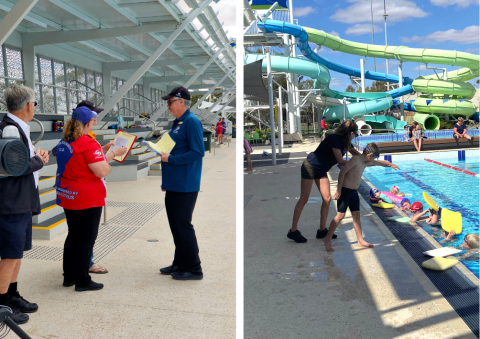 The athletes were treated to a swim clinic lead by some of our metro coaches – Drew Corrigan (SBSC), Gaye and Melissa Pocrnja (CLAQ) which started with a dryland session explaining the benefits of body resistance exercises and stretches. Athletes were then broken up into age groups and went with a coach to focus on certain skills including dives, tumble turns and finishes. Athletes had a great experience, plenty of smiles all round and a few take-away learnings to continue building on in their training.
The weekend finished with a time trial event for athletes which gave them an opportunity to get official times ahead of the Long Course season. The TO's-in-training also got an opportunity to learn more from the TO's officiating the event and put into practice what they had learnt the previous day. It was great to see them practice some skills with mentors beside them and without the pressure of a big meet, which resulted in a few TO's being signed off on the day.
Huge thanks to Northam Swimming Club for helping to run the time trial event, as well as support from the Department of Local Government, Sport and Cultural Industries across the weekend.
Our next Regional Development Weekend is for the Great Southern Region! Join us for a fun weekend filled with development opportunities for athletes, technical officials, coaches/teachers and parents. For more information, click below.