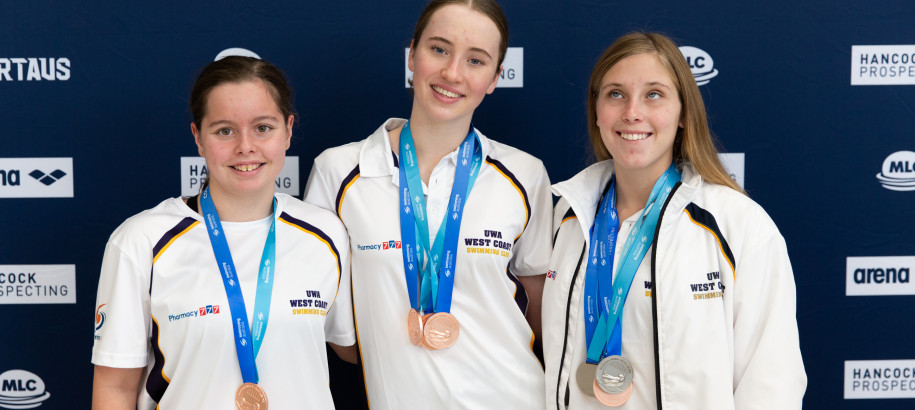 Multi Class (MC) swimming is a form of competition designed specifically for swimmers with a disability. MC events are normal swimming events with some minor modifications to the rules and regulations.
To compete in MC events, swimmers must have an eligible classification. Classification groups swimmers with similar impairments into the same group to compete against each other. Swimmers with a range of disabilities, from multiple classifications, compete together racing against the world record time in that event for their classification. The winner of the race is not always who touches the wall first, but the swimmer who posts the highest Multi Class Point Score (MCPS) and the time closest to the world record for their classification.
Classification
The Classification System

There are 19 SWA recognised classifications, that fit within the categories below:

Classifications 1-10: Swimmers with a physical impairment

Classifications 11-13: Swimmers with a visual impairment

Classification 14: Swimmers with an intellectual impairment

Classification 15: Swimmers with a hearing impairment

Classification 16: Swimmers with a transplant

Classification 17: Swimmers in the transition classification

Classification 18: Swimmers with a significant other impairment (eg. Down Syndrome)

Classification 19: Swimmers with High Functioning Autism

 

Prefixes

Classifications are required for each of the main competitive strokes and swimmers will receive a classification for each of these according to their abilities. These letters will appear before the classification number.

S: Freestyle, Backstroke, Butterfly

SB: Breaststroke

SM: Medley

Example: S3 SB2 SM3 or S14 SB14 SM14

 

Exceptions

Some swimmers may also receive exceptions to the swimming rules based on their classification. Exceptions prevent classified swimmers being disqualified during competition. These exceptions will be determined during the classification process.

Example: 'A' = Assistance required on the block or 'T' = tappers required

You can find a list of the Swimming Codes of Exceptions under the 'Resources' tab below.

 

National Sport Class Status

Once a swimmer has received a classification, they will also be issued with a National Sport Class Status. The National Sport Class Status indicates the level of competition the swimmer may compete at and whether their classification requires review.

Example: National Review 2024 - the swimmer may compete up to National level competitions and their classification must be reviewed prior to the end of 2024.

 

Example of Classification

Swimming Australia have phased out physical classification cards. Multi class classifications are now viewable on your e-membership card that is sent with your annual Swimming WA membership welcome letter after you register with My Swim Results. If you have not received your membership card or have received your classification mid-way through the season, please contact classification@wa.swimming.org.au to organise a new one.

Swimming WA hosts national classification events for swimmers with a physical impairment multiple times throughout the year. Register your expression of interest using the link below to attend our next classification event and the Swimming WA team will be in touch when registrations are open.

Swimming WA National Classification Expression of Interest

If you are interested in exploring the classification process for other categories please email classification@wa.swimming.org.au and we can outline the process for you.
Multi Class Competition
Multi Class competition provides a fair approach for swimmers with disability by grouping them according to their classification. Swimming WA encourages Multi Class competition to be integrated wherever possible at all levels of sanctioned competition.

A classified swimmer is eligible to compete in Multi Class races according to their classification and National Sport Class Status, which determines the level of competition the swimmer may compete in (i.e. club, zone, state or national level meets).

SWA Event Calendar

Check out our events calendar for upcoming events. You can view which competitions have MC events on their program. Swimmers with disability may compete in an able-bodied event and have any relevant exceptions to the swimming rules applied, so long as the equivalent multi class event is not in the meet program. This is likely to be the case at smaller events such as club and regional meets.

If you have advised SWA of your classification outcome, you will be automatically able to enter MC events at competitions where they are available. If you have a classification and are unable to enter MC events, please email classification@wa.swimming.org.au to verify your classification.

Multi Class results are calculated according to a swimmer's classification. This means that the first person to touch the wall in a race will not necessarily be the official first-place getter.

The Multi Class Point Score (MCPS) calculator determines the results and official placing for Multi Class events. This score is based off the World Record for their classification, awarding points to the competitor according to how close they are to the World Record. You can find the MCPS calculator under the 'Resources' tab below.

Through our development programs we provide opportunities for swimmers with disability and coaches of swimmers with disability to gain access to Swimming WA's Performance Pathway Programme to develop high-level expertise and competitive skills.

Selection into Swimming WA's Performance Pathway Programme is based on times achieved throughout the season. Visit the Performance Pathway Programme page for more information.