14 November 2023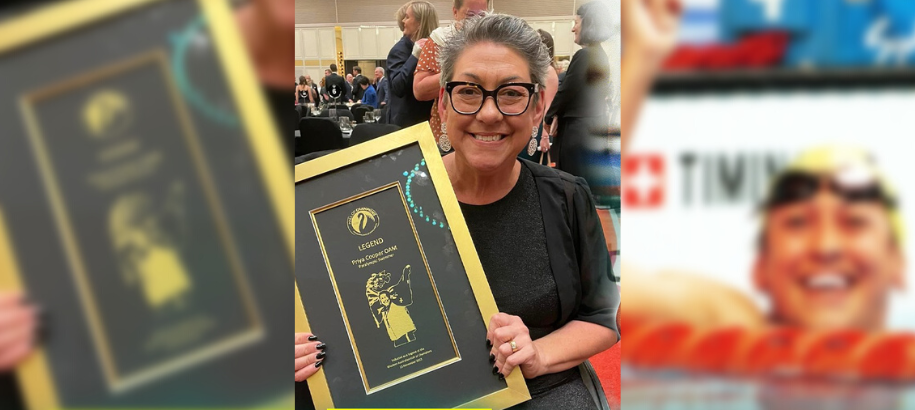 Priya Cooper OAM has ascended to Legend status at the Western Australian Hall of Champions Presentation Dinner last night. This distinguished honour comes as a recognition of her extraordinary contributions to Paralympic Swimming, etching her name into the archives of sporting history.
Inducted into the Hall of Sporting Champions in 2006, Priya Cooper has won an impressive tally of nine Paralympic gold medals, she not only dominated on the grandest stage but also left a mark on the record books with multiple world records to her name. Her triumphs extended beyond the Paralympics, resonating in World Championships where she achieved similar acclaim.
Quite remarkable is Priya's role as the co-captain of the Australian Paralympic team, a position she held twice. Her leadership was exemplified as she proudly carried the nation's flag during the closing ceremonies at both the 1992 and 1996 summer Paralympics.
In the realm of Paralympics and World Championships, Priya Cooper clinched an astounding eleven gold medals, complemented by five silver and four bronze.
As the Hall of Champions Legend, Priya Cooper's legacy is now permanently etched in the Hall of Sporting Champions, serving as an inspiration for aspiring athletes and a reminder of the heights that can be reached with passion and commitment in the pool and beyond.